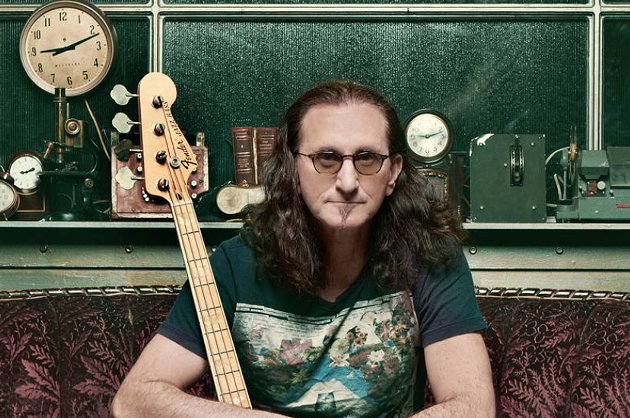 Geddy Lee
—best known for making Canada cool in the 1970s as he melted faces in the prog-rock band
Rush
—spent most of 2019 *not* behind the bass but behind a desk, writing
The Big Beautiful Book of Bass
. The hardcover
Globe & Mail
bestseller—which'll set you back $103.04 for a signed copy—is billed as a mix of lush photographs of Lee's extensive bass collection and interviews he conducted with other famous bassists, like Wilco's
Jeff Tweedy
and
John Paul Jones
(Led Zeppelin).
Finally, the most underrated instrument ever is getting its own coffee-table tome.
Lee recently announced Halifax will be on his book tour for the effort, signing copies IRL at
Coles in the Halifax Shopping Centre this Saturday, Dec 14 at 4pm
. Superfans, take note:
tickets are only available online
and cover cost of entry and a signed book. Here are the questions I'd wanna ask when it was my turn at the signature table:
1. What was it like finding
a second wave of micro-fame through That '70s Show
? Surely the amount that Eric and the crew referenced you, you shoulda gotten a guest appearance, IMO.
2. You famously say you became the bassist in Rush out of necessity, because your original bassist quit. Did this make bass playing feel like a chore, and if so, how'd you overcome that?
3. How did you write a book about famous bassists and not interview Flea from the Red Hot Chili Peppers?
4. Or
Kim Gordon
??
5. Which Rush song would you love to retire from the catalogue?
K thanks byeeee.