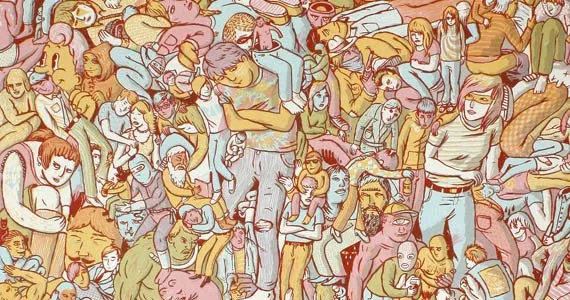 Yo Rodeo's People Party could be yours.
Five years ago when Leave Out ViolencE (LOVE) Nova Scotia was trying to put together a fundraiser they decided to show the arts community some affection in hopes that they'd get some love in return. "We use so much creative expression in programming for our youth," says LOVE's executive director Sarah MacLaren."It's a nice fit." Now, five years later For the Love of Art has grown into an annual auction that allows you to bid on fine, and varied, works of art and support the local youth whose lives have been affected by violence at the same time.
This year's event welcomes works from Yo Rodeo, Marilyn McAvoy, Andrea Dorfman and James Kirkpatrick to name a few. The silent auction opens bidding at 6pm but the live portion, with John Dunsworth calling the shots, starts at 7:30pm.
Saturday November 19, FRED.beauty food art, 2606 Agricola Street, 6pm, $20 suggested donation at the door