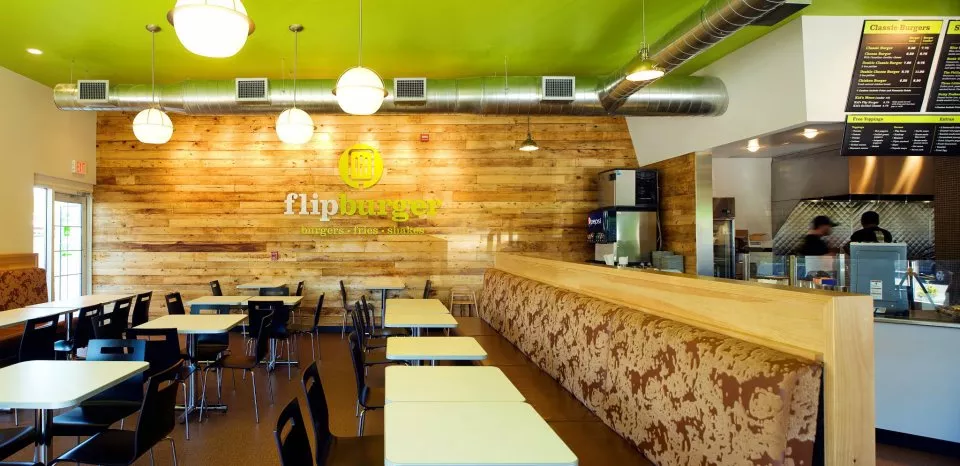 Flipburger Argyle will look a lot like this one
The burger mania continues! If you didn't think there were enough burger places in Halifax, then you'll be happy to know Flipburger is opening a new location downtown. Owner Chris Tzaneteas says it is set to open some time between the middle and end of June.
Fans of the Clayton Park burger haven will be able to enjoy burgers flipped and served from the corner of Argyle and Blowers streets (1565 Argyle to be exact), exactly where Tzaneteas' former restaurant Ela! Greek Taverna (which closed in November) dazzled for years. The new location will be similar to its Clayton Park twin and will be self-serving, but will cater to the downtown crowd and stay open late—Tzaneteas says around midnight most nights, and 2am Thursday through Saturday—and, get this, it will have a liquor license.
"I think it will do tremendously, I'm feeling optimistic about downtown these days," says Tzaneteas. And boy, is that refreshing to hear.