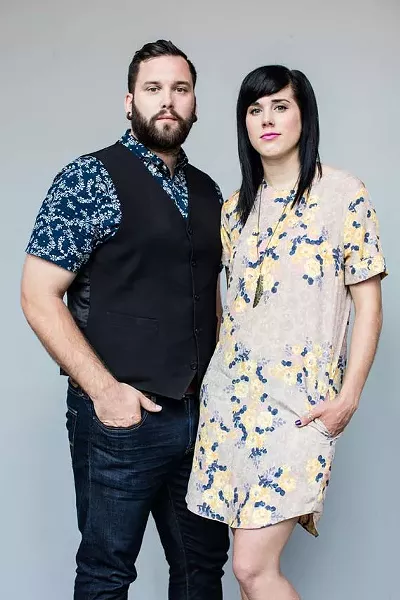 "Are we working on anything lately? Well, we just put a shelf together," jokes Andrew O'Brien, one half of St. John's folk-pop duo Fortunate Ones. "We've actually been on the road so much, it can be tough to find time to write, but we've been rehearsing some new stuff that we'll try out in Halifax."
O'Brien and his partner Catherine Allen have been playing 200 shows a year since meeting in 2010. They released the debut Fortunate Ones record The Bliss at The Carleton last spring, which was recorded with Lake Echo producer Daniel Ledwell.
"Halifax is definitely a second home to us," O'Brien says. "Newfoundland is geographically cut off, in a way, so we didn't want to just be Newfoundland artists from Canada, but east coast artists from Canada. So working with some of our favourite artists from Halifax helped."
Together, says O'Brien, he and Allen make a perfect team. "Musically, Catherine has an amazing ear for melody and harmonizing. It's amazing to me. Maybe my strength might be lack of shame," he says, laughing.
"I'm not easily daunted and I take that as an opportunity in performance. And on the business side, she crushes it. I think we've come a long way."
---
Fortunate Ones, Brianna Gosse, Dana Beeler, Layne Greene
Saturday, January 23, 10:30pm
The Company House, 2202 Gottingen
$25