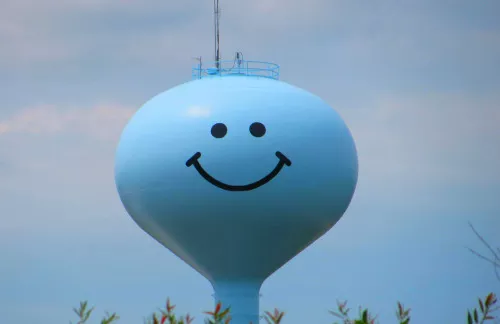 July 9 Day 70
Fox County Park
16.17 miles (26.02 kms)
After leaving the BP Station I drop in to an art gallery and the woman there, Carolyn, sells me on the idea of staying at the Fox County Park Campground, six miles up the road.
I am four miles along when Carolyn pulls up beside me. She has scouted out the campground and there are only three spots left and she offers to drive me there. She is the person who collects the camping fees, and she tells me to pay nothing. Lucky me.
When I am settled, on a cool shaded patch of grass, Carol comes by. She and some of her extended family are camping. She invites me for supper. Double lucky me.
There is a gaggle of people, and a million nylon camp chairs around the fire pit. Several tents are pitched, including a big gazebo tent which easily holds a picnic table, a mountain of coolers and eight people sitting around eating. We have roasted corn on the cob, baked beans and Bratwursts, plus beer and kool-aid. Later on, around the firepit, S'mores are made and this is the first time I have seen them actually made, and there's a bit of elegance to it.
This is the gang: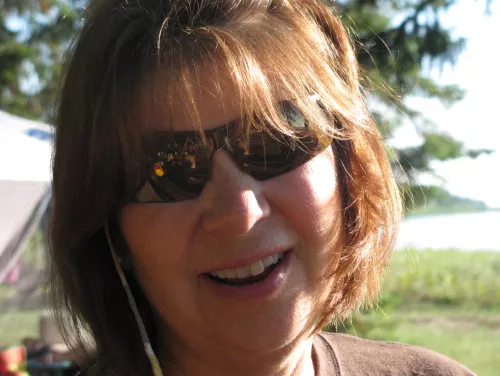 Carol—married to Greg, dental worker
Greg—married to Carol, seems like he has some monkey on his shoulder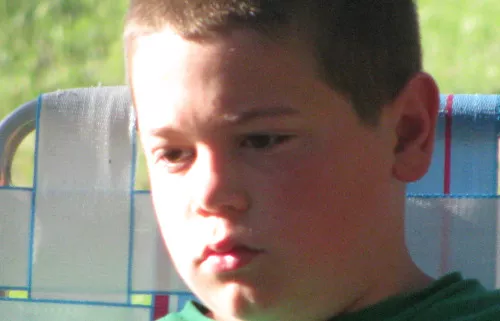 Parker—smart, mature, bottomless pit for S'mores
Jackson and Chase—trouble with a capital T
Alana—unmarried, no job, no driver's license
Wendy—daughter of Lloyd and Shorty, (I think) works for large party supply company
Lloyd, married to Shorty, raises red deer
Shorty—married to Greg, birth name Peggy Lee, called by all 'Queen of Camping', quieter, seems settled in herself, charismatic
In the morning there is a ton of really good coffee made by these folks—French pressed and half-and-half. I load up my thermos and shove off, feeling good, having again been under the wings of generous nice folks.