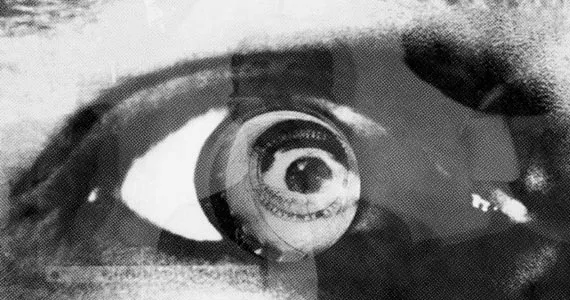 It's been nearly a year since Victoria's Freak Heat Waves has graced our fair city. Last October, the band played a sold-out show during Halifax Pop Explosion in the Bus Stop Theatre. Clad in chameleonic black clothing and lit solely by a strobe light, the trio mesmerized its audience with a striking combination of sonic and physical stoicism.
Since then, Freak Heat Waves has been holed up working on new material. After nixing initial plans to relocate to Montreal, Freak Heat Waves spent the past year living, writing and recording demos in a farmhouse on Pender Island (a small haven in the southern gulf of British Columbia). "We decided we were more into the idea of isolation and getting recording done," says vocalist Steve Lind. "It was a great, weird old house in the woods," adds drummer Thomas Di Ninno. "It had a groovy yard and a nice big porch. It was on eight acres of land, so there were lots of places to get lost. It was a trip."
With no neighbours and little else to do, the trio (rounded out by James Twiddy on bass) "recorded most days, all day" breaking to "wander up a mountain or watch vultures circle in the front yard," according to Di Ninno. Such images of grand landscape and stark isolation seem perfectly suited to the group's music: impelling post-punk melody with a kind of placid, Krautrock carriage.
As the summer came to a close, the group swiftly moved out of its sanctuary and into a tour van, embarking on its second North American tour. Alongside Calgary's Viet Cong, Freak Heat Waves spent the first half of the trip touring the US, tinkering with the unreleased material. Di Ninno affirms that the live show "is mostly new stuff" and that it's "coming together and getting tighter."
After Halifax, the two bands will head back westward along this side of the 49th parallel, the final destinations being Medicine Hat and Calgary, where Freak Heat Waves will record the tour-tight material for release as their sophomore album.
---
Freak Heat Waves w/Viet Cong, Moon, Matthew Samways
Thursday, October 3 at 10pm
Gus' Pub, 2605 Agricola Street
$7