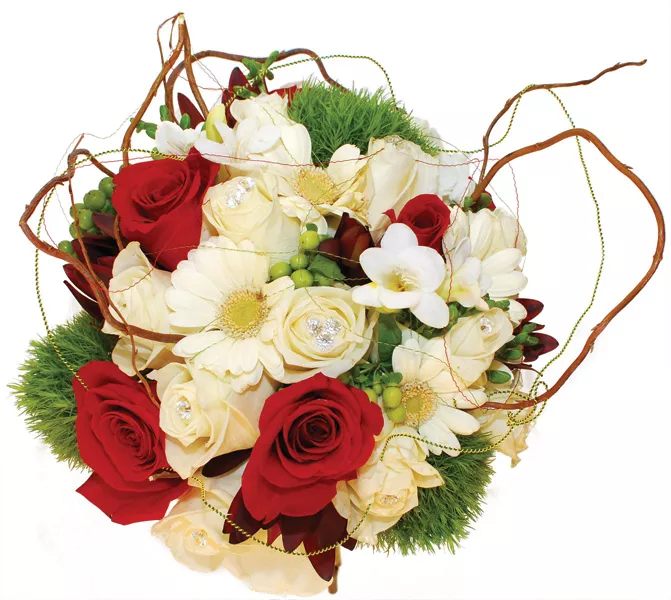 MEGA MIX
Kenda Riles knocked it out of the park with her festively coloured bouquet that's rustic with a hint of glimmer.
Irises | 1534 Queen Street, 422-4244 | irisesflowers.ca
WHITE OUT
Pauline Pilcher added subtle shine with ribbon, silver and pearlescent beads, plus this vintage brooch---it's something blue, too!
Pilcher's Flowers | 2778 Windsor Street, 455-3120 | pilchersflowers.com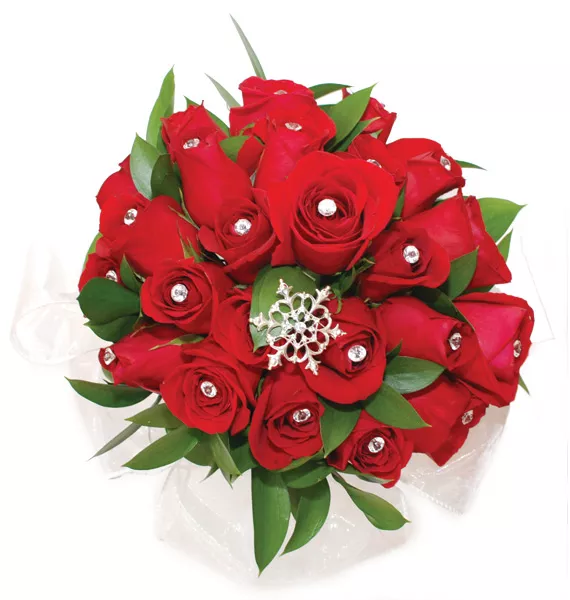 MERRY AND BRIGHT
Brooches in your bouquet are all the rage, that's why Pauline Pilcher iced this bold bunch of roses with a wonderfully wintery snowflake pin, and just enough gem to make each flower pop.
Pilcher's Flowers | 2778 Windsor Street, 455-3120 | pilchersflowers.com