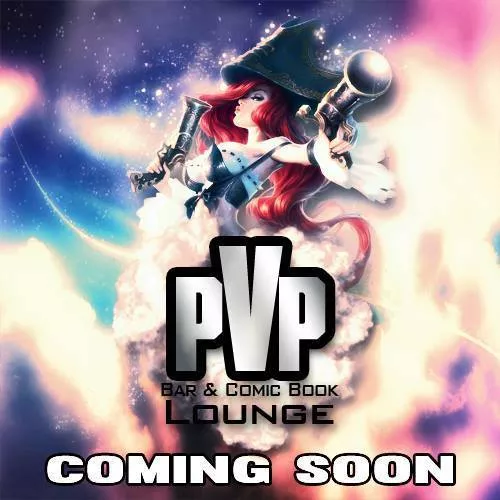 Who says nerdery should be kept confined to the comfort of your home? Not Emily Clarke- Haughn, that's for sure. She's and Scott Baker are the dynamic duo behind Halifax's next hangout PVP Bar & Grill (1668 Lower Water Street, the former Dragon King Buffet)—a place to eat, drink and be gamers, together.
"There already is a gaming community here, people are hosting these things already but if you're not in the loop you don't know about it," says Clarke-Haughn, who's excited to offer a place to unite the spread out scene. "It's good to make the gaming more social. It's not that they don't want to meet up, there's just not really anywhere to go."
Inspired by a comic book cafe they found in Toronto, the pair aim to make PVP—that's player vs player— a place for friendly competition, whether it's pool, darts or a Call of Duty, StarCraft or League of Legends tournament. The kitchen will serve up pub-style comfort food, home-baked desserts, coffee and creative cocktails to match PVP's theme nights. The bar, which they're currently revamping, will showcase Baker's collectable collection (Clarke-Haughn says he's the expert gamer of the two first-time business owners), have an a packed events calendar, private rooms to rent and play and will offer a place for esport fans to gather and watch international matches over a couple of drinks.
"There's nothing really like this," she adds. "Esports are becoming really big." PVP plans to be welcoming gamers with open arms and plenty of couch space in early March with hours from 11am-2am, converting to a lounge for the 19+ night owls after 9pm.