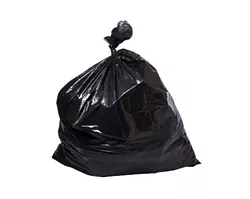 Saying they were responding to citizen uproar over proposed changes to garbage policy, Halifax councillors Tuesday voted not to hear more citizen uproar, cancelled a public hearing scheduled for that evening and instead put the entire issue off for two years.
At issue were proposed bylaw changes that would tighten the garbage bag limit from six to four and require the use of see-through garbage bags. Those changes are now on hold for at least two years.
But with over 100 people signed up to speak at the hearing, some councillors didn't think cancelling it was an appropriate game plan.
"We should be proceeding with the public hearing," said councillor Debbie Hum. "We're taking away their democratic right." She said if people don't understand the proposed changes, councillors should have allowed them to speak and see where the information is getting crossed.
"We've kept people waiting this long, we might as well have gone ahead with the whole thing," agreed councillor Gloria McCluskey.
But, perhaps seeing where public sentiment lays, council backed councillor Reg Rankin's motion to cancel the hearing and claim the whole controversy resulted from a lack of public understanding of the proposals. It's better to "educate rather than legislate," said Rankin. Without appropriating any money for it, council voted to embark on an education program to create awareness and educate people so they have a better understanding of the proposed changes.
For now, residents can stop worrying about the four-bag limitation and the clear bag policy; it won't be in effect for at least two years, providing council decides to revisit the issue after teaching the public how to sort their trash.