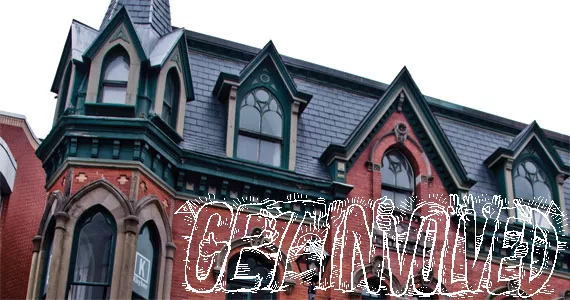 The Khyber Centre for the Arts
It's the perfect symbiotic relationship. You want to get involved in the local art scene and local arts organizations want your help. Most artist run centres run on very little funds---the Association of Artist-Run Centres from the Atlantic released the shocking statistic that HRM has the worst per capita arts funding in the country for a municipality of comparable size ($0.53 when the national average is $5.35)---so chances are, if you can name an organization you want to help out with, that organization could use your help. Here are a couple of places to get you started.
The Khyber Centre for the Arts (1588 Barrington Street) offers a lot of options for would be volunteers, an easy one is to become a gallery sitter. Gallery sitters welcome patrons to the centre while an exhibit runs. Working one day a week for up to five hours will gain you a free membership (which in itself has quite a few perks). Plus you'll get to meet more arts-loving folks like yourself. Email info@khyber.ca for more info.
Film fans might consider volunteering at AFCOOP, the Atlantic Filmmakers Cooperative. Ten hours of volunteering gains you full membership and each additional hour of volunteer work, garners you $10 towards equipment rental. And if you can operate a stapler, you qualify, as postering is one of the tasks they need a hand with. Email volunteer@afcoop.ca for info.
Like AFCOOP, The Centre For Art Tapes (CFAT) also offers volunteer credit, a great alternative if you have to get some art out of you with little to no funds. CFAT volunteers are compensated $12 (CFAT dollars) per hour donated and up to $350 in credit can be earned per person per year. Who said volunteering doesn't pay? See centreforart tapes.ca for more info.