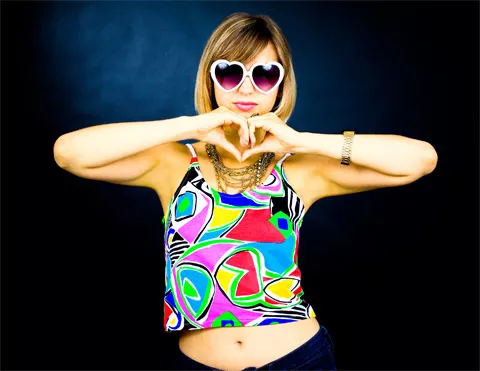 thanks for the treat, jenocide
Jenocide (aka local hellraiser Jen Clarke) is hosting a free download of her Coast-endorsed album Machines to Make Us Wet today at her website. You can also buy the album for $10 bones and stream it there too. Enjoy the dancey-dancey tunes - put them on while you clean your kitchen, or make hamburgers, or have some sexy times with your best guy/girl, or while you play your regular Friday night Chatroulette drinking game - not that I ever do that, by the way.
Then on Saturday (April 17th) you can sing along with all the songs when she hosts Girl Party at the Company House, followed by grrl-friendly DJ, cute little muffin and Coast production manager Loukas Stilldrunk. Got that? Good.
To tide you over in the meantime, here's a righteous song by one of my favorite girl bands of yore, Elastica.