We've redesigned our weekly roundup of Sure Things and are pretty excited about it—and we hope you'll be, too.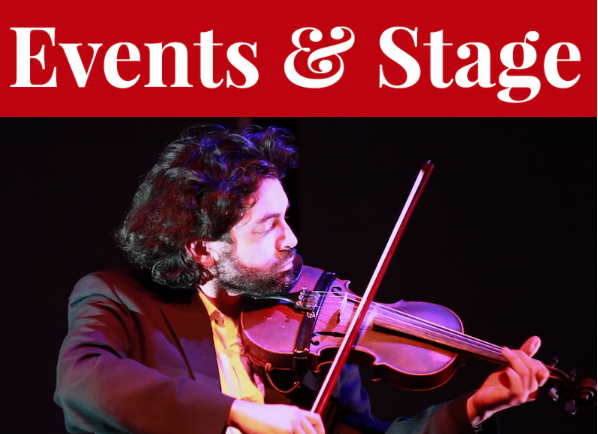 Daniel Boos photo
2btheatre's latest play re-envisions a Yann Martel-inspired epic.
Imbibe: A Cocktail Event
Thursday
Top Nova Scotia mixologists shake it off with over 30 delicious sample-sized cocktails for your swilling pleasure at the Lord Nelson Hotel. more deets
Cannes Lions International Festival of Creativity
Friday
Carbon Arc returns for its winter season with a collection of commercials from around the world that have been recognized by the Cannes Lions Festival as the best in marketing and advertising. more deets
One Discordant Violin
Friday, Saturday, Sunday
2btheatre's Anthony Black and Ann-Marie Kerr (the duo behind the award-winning play Invisible Atom) return with the world premiere of a Yann Martel (Life of Pi)-inspired story that asks what happens when we reach for what's beyond our grasp. Catch it at The Bus Stop theatre. more deets
A Super Bowl Experience of a Lifetime
Sunday
Boasting what's probably the biggest screen in town (220 inches), The Dome's proving itself as the place to be as you cheer on Justin Timberlake—er, we mean The Patriots (though tbh it'd be way better if Janet was up there instead). An afterparty at Cheers keeps the good times rollin' until the wee hours. more deets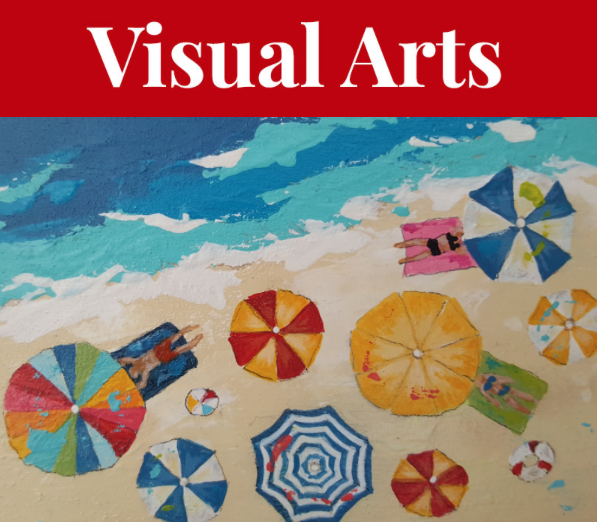 Deb Bromley art
Argyle Fine Art's annual Pre-Shrunk show returns.
Seasons (Waiting On You)
Thursday, Friday, Saturday
Vida Beyer's Khyber residency show sees her crafting a narrative installation that explores the fraught nature of intimate relationships, while also bowing to the beauty of femmes who "are too much, give too much, get used up and wait too long." more deets
Fishful Thinking
Thursday, Friday, Saturday, Sunday
Nancy Roberts' playful ceramic sculptures at The Craig Gallery capture fish splaying from the tops of palm trees, blooming as flowers and swimming in towering schools as though caught in a swelling wave. more deets
Pre-Shrunk
Thursday, Friday, Saturday
If you need proof that good things come in small packages, Argyle Fine Art's collection of teeny, four-by-five inch canvases will convince you: Each original work packs a major punch despite its size. more deets
worldinthehand
Thursday, Friday, Saturday

W. Evan Drakes' collection of photography and printmaking at the Anna Leonowens Gallery reflects on "the fabrication of memories through touch."
more deets
Mneo Designs photo
North Preston drummer JR Smith keeps the beat at a African Heritage Month performance Thursday.
Inventions Redux feat. Ostrea Lake, Shadow
Sunday
The HMC Chamber Orchestra combines forces with folk outfit Ostrea Lake and indie band Shadow for a sprawling sonic wave that'll pull you under. Held at the Halifax Music Co-op. more deets
Erin Costelo sings Carol King's Tapestry and other songs
Saturday, Sunday
After selling out The Marquee Ballroom (one of the city's bigger music venues) with a smoky rendition of Carole King's epic Tapestry last December, Costelo brings her soul-tinged folk show to an intimate house concert that's sure to give goosebumps. Location details are revealed at time of ticket purchase and you can snap up seats by emailing mleblanc.patchwork@gmail.com. more deets
JR Smith Quartet
Thursday, Friday, Saturday, Sunday
Legendary North Preston drummer JR Smith (who's opened for the likes of Aretha Franklin and Anderson .Paak) keeps the beat at this epic African Heritage Month tribute with musicians Luke Arsenault, Silvio Pupo and Matt Maclennan at the Halifax North Memorial Library. more deets
Tomi Allen's Tree of Dreams: A solar concert for a sustainable future
Saturday

The cosmic-minded, Beatles-influenced Tomi Allen returns with a Halifax Central Library concert showcasing tunes, energy technology and dreams for a sustainable future. Local musicians, leading researchers and special guests Alan Syliboy and Jamaican reggae royalty Jah'Mila (pictured) round out the bill.
more deets