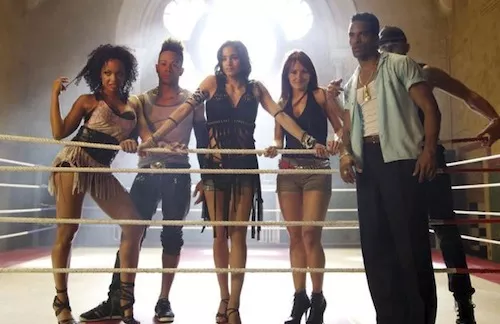 StreetDance 2: Mind the Gap advert.
A stumbling sequel to
StreetDance 3D
, itself a vehicle for winners of
Britain's Got Talent
, this newest dance film falls flat on its face. The stakes can't possibly be lower when street dancer Ash assembles a team of misfit European dancers devoid of anything close to characterization, all so he can get back at a guy who laughed at him once. In dance films like this, and the infinitely better
Step Up
series, story rarely needs to be more than framework; an excuse to string together exciting routines. But with its surprisingly sterile dance numbers,
StreetDance 2
fails at even that modest goal. There's no sweat or muscle to the actors' movements, and no motivation for anyone to be moving anyways. It's an hour-and-a-half Gap commercial, only with worse acting.