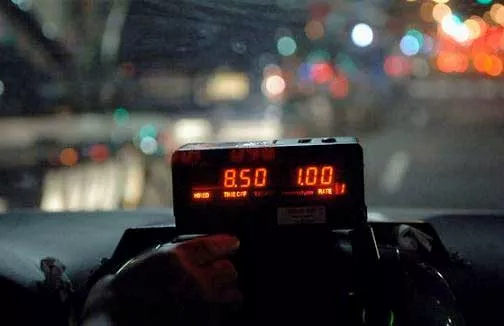 It's damned near impossible to get a taxi NYE night, if you don't prepare for it
It's that time of year again: amateur drinking time. That means the roads are clogged with a bunch of drunk drivers. Don't be one of them, OK? Jeesh, this is 20-fricken-12---there's really no excuse for it.
Unfortunately, Operation Red Nose, where you entrusted your car to complete strangers, has gone kaput because it couldn't secure insurance. It was a good program, but woefully under-utilized, so we're guessing that a lot of people thought about using it, but got a few drinks in them and decided they could drive after all. So maybe it wasn't such a great idea anyway.
Thankfully, Halifax isn't a small town in the middle of nowhere. There are lots and lots of ways to have a good time on New Year's Eve without having to drive anywhere. And remember: a decision to drive to the party is a decision to drive home drunk later. Leave the car at home.
Stay home: Have your own party! Or, drink alone, staring at the grains in the wood coffee table, and wallowing in bitter memories of the ex who ruined your life. Your choice.
Don't go home: Sure, it costs a lot of money to rent a hotel room. But you're trying to show your date a good time, right? And the cost of a hotel room, even on New Year's Eve, pales in comparison to the cost of a DWI, or an accident or the years of therapy after killing someone. Splurge already.
Walk: Come on, it's Halifax. You can walk across the entire peninsula in an hour. You can stop by The Oval and do a few laps.
Pay the neighbour kid: This is a tricky one, because there's a more-than-zero chance the neighbour kid will be sloshed on New Year's Eve, too. But if you can trust that the kid next door---or better yet, your own kid---won't be hitting the sauce, drop him or her 50 bucks to come get you at the end of the night.
Metro Transit: Continue the party on the boozer bus and/or boozer boat! You'll meet lots of hilarious and/or slovenly partiers just like you. Transit service is completely free after 8:30pm on New Year's Eve, and Metro Transit will run the ferry until 2am, with the last boat leaving downtown Halifax at 1:45am. Most buses will also run after 1am, with some going as late as 3am. Check the complete schedule at halifax.ca/metrotransit.
Taxi: Obviously, cab companies can't operate and insure 1,000 cars just for one night of the year, so they are overwhelmed on New Year's Eve. It's damned near impossible to get a taxi that night, if you don't prepare for it.
Cab drivers are above all businesspeople, so what works is simple money. It ain't rocket science. Don't deal with the company---they'll frown on making special arrangements. Rather, deal directly with a driver. Take a cab somewhere this week, find a driver who's working New Year's Eve and make a deal: 100 bucks upfront, then and there, and another $100 to pick you up at a particular time and place New Year's Eve. Anything less than $200 is an insult, considering everything else they have to do that night. And don't even attempt to get fancy with cell phone numbers and such---the drivers are too busy NYE. Instead, name an exact place, an exact time and be there.