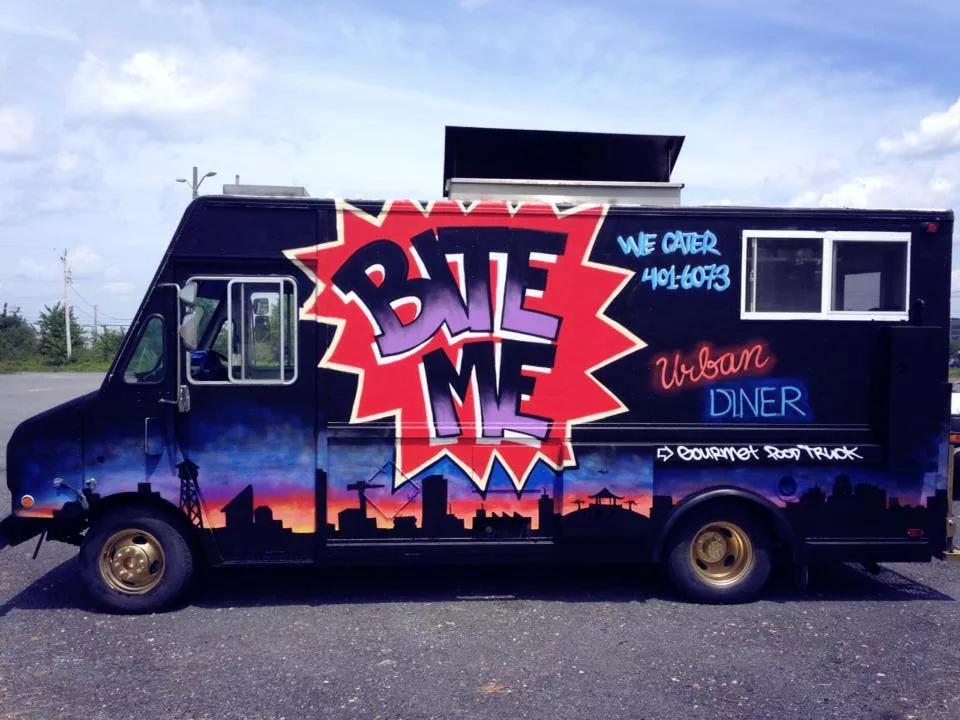 "Without a risk, there are no rewards," says the wise Matt Brewer, the chef behind the wheel of Halifax's newest mobile food venture, Bite Me Urban Diner.
After two years cooking alongside some of the city's finest at Seasons by Atlantica, he was approached by his now partner Paul Matchett to join him on the street food scene, and so Bite Me was born.
"I loved my job but this was just such an opportunity. The amount I learned in those two years, from those people, will go a long way." Now, a one-time fish a chip truck—re-painted in bright graffiti by Brewer and some friends—serves up classic diner food with a modern twist and a local focus. Not a fan of boundaries and labels, Brewer serves up eats like a pizza burrito, seafood fritters with urban 'slaw and a killer burger, from 1200 Bedford Highway (just across from the Bedford United Church) everyday from 11am-6pm.
And that's just scratching the surface of Bite Me's plans. The truck's also waiting on a permit to share an Argyle Street space and indulge the late night crowd, plus it'll be catering as well. "What you can expect from us is an experience," says Brewer. "We want you to come to the window, we want to talk to you, we want to know our customers, we want to see people's smiles when they eat the food."