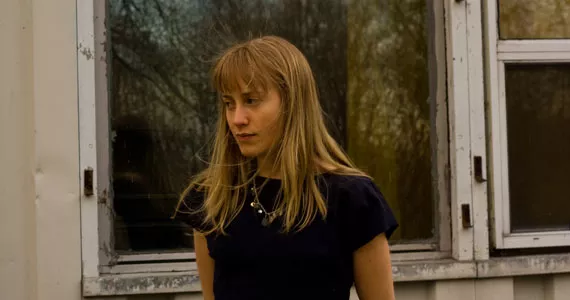 The Weather Station's Tamara Lindeman is working, she promises. The main page of her site features the cover of her last critically acclaimed album, All of it was Mine with two sentences underneath: "Still out on You've Changed Records. Making another record, don't worry." But much like doting mothers who don't believe that winter coat is as warm as you think it is, The Weather Station's fans can't help but worry about when they can get another dose of the singer.
Lindeman's delicate voice evokes emotion, sadness and sweetness, whether its layered on top of lilting bluegrass or ballady folk instrumentation. And lately, she's added soul influences into the mix. "I've been drawn into soul music, most people are when they're younger, but I got into it a bit later. It's a subtle influence---more in the rhythm. Maybe a little less folksy and more about melody and singers," she says. "I got really into The Impressions, Curtis Mayfield, Marvin Gaye---the classics."
In April, Lindeman will take the new soul-tinged tunes on her most far-flung tour yet--- The Weather Station is headed to Sendai, Japan for the Arabaki Rock Fest. "It's really crazy, this fellow often books a Canadian act and this year, for whatever reason, he booked me," she says.
Though some of the lyrics may get lost in translation, the classic theme of love should hold enough universal appeal for any audience. "If I had to pick a theme, it's love," says Lindeman of her new songs. "Falling in love and trying to understand the difference between your mind and your heart, and how do you reconcile the difference between the two."
The Weather Station w/Folly and the Hunter, Marine Dreams, Thursday, January 24, 8:30pm, The Bus Stop Theatre, 2203 Gottingen Street, $15/$20