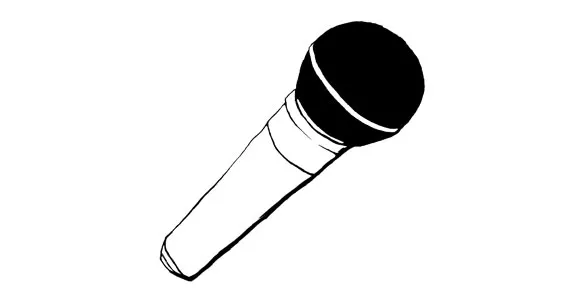 Two thousand sixteen has been amazing year for Halifax comedy. Right now we have comedy in this city every night of the week. From Sunday to Thursday we have open mic nights and on the weekend we have Yuk Yuk's comedy club. We are producing some of the best comedians in this country, who are dedicating themselves to staying in this scene and building something really special here. In 2017 we are going continue to kill it but there are a few things we promise audiences.
Here are our New Year's Resolutions:
We will stop touring comics from talking about Rob Ford. I have no idea why but comics from across the country love to keep beating this dead horse. None of us touch it because we are all tired and we feel you're tired too. We get newspapers here in the Maritimes, let's have our jokes be a little more relevant.
We will refuse to be nice. Comedy isn't nice, suck it up. That doesn't mean we are going to be assholes to you for coming to a show but our job is to be the court jesters of the world. We're supposed to look at the stuff around us and reflect it back at our audiences. We will continue to challenge you, all in an attempt to make you laugh—but you have to understand what context is.
We will grow outside the downtown base. Sometimes it's easy for us to think that everything that happens takes place downtown but there are lots of audiences who want to see comedy in the HRM and don't want to pay for parking to sit in a bar where people who wear toques in July judge them. We will bring the show to you!
We will continue to give back. I am more than touched at the efforts of The Toothy Moose, The Company House and The High Life to give back to the community in forms of food and clothing donations and in 2017 we will do more of this.
We will prove that you don't have to leave to make an impact. Sadly a lot of people tend not to care about you when you start in Halifax unless you leave and come back. You're sitting on some of the best talent you have never seen. Our comics will continue to grow, foster new talent and prove that Hal-town is a force to be reckoned with.
We will also accept dates because we're all super lonely. But for real, check us out. Open mics are for us to develop jokes but you can really see some amazing moments on our stages night after night. Don't miss out on while you have the chance. Check out Halifax Comedy on Facebook to find out where to catch a show.
Andrew Vaughan is a Halifax comic who's been in the scene for seven years. He's been heard on Sirius XM and CBC's LOL, and has toured with Absolute Comedy in Ontario.