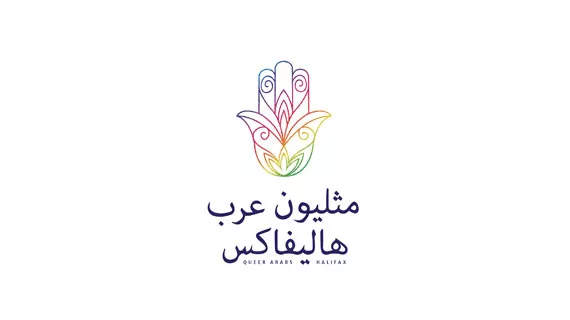 QAH is a non-profit support group that advocates for anyone who identifies as Arab/Middle Eastern or is part of the MENA region regardless of age, gender or spirituality.
We stand at a pivotal moment in 2SLGBTQ+ history in Halifax. We ask important questions: If our community spaces do not create a safe enough environment for our most marginalized members to contribute fully and we force conversations to continue on without them, who is being served? If our membership and decision making processes allow for violence, alienation and the silencing of queer and trans voices, particularly those of our Black, Indigenous, People of Colour (BIPOC) community, who is being heard?
This year, Queer Arabs of Halifax put forward a resolution at the Halifax Pride AGM after raising concerns of content that pinkwashes our current struggles and trauma were not addressed by the organization. Pinkwashing is the use of claims to 2SLGBT friendliness by governments, corporations or organizations to divert attention from their violations of human rights or policies. The resolution specifically targeted the pinkwashing of violations of international humanitarian law by foreign governments; violations many members have experienced directly, having been racially profiled and denied basic human rights. Violations many members continue to suffer from.
After demonstrating on multiple occasions how harmful the presence of pinkwashing is, no action was taken to ensure QAH and other BIPOC groups their inclusion. On the contrary, at the Halifax Pride AGM their voices were alienated further by the meeting's oppositional format pitting sides against one another. The platform meant to allow the 2SLGBTQ+ community to make changes to our festival was taken advantage of. A strongly lobbied political view ultimately silenced and alienated the 2SLGBTQ+ members raising their concerns. The problem is not about the motion being defeated, it is about the way that its defeat was allowed in such a divisive, harmful and violent manner. Their voices were pushed aside and marginalized further on the expense of the already empowered and privileged voices.
We must allow space for our queer and trans BIPOC community to heal. But there are grassroots efforts underway to support our BIPOC community through donations of meals, assistance with chores and offering meeting spaces. We must organize. This will take time and exertion of mental and emotional energies. Especially on issues of inclusivity and intersectionality, white queer and trans people must listen, respond to and amplify the concerns of our BIPOC community. White queer and trans people must do the vital work of unlearning white supremacy, racism, xenophobia, anti-blackness and anti-Indigeneity without burdening the queer and trans BIPOC community with ownership over that education. White queer and trans people must act when approached directly by marginalized groups within the 2SLGBTQ+ community expressing concerns. In the case of Queer Arabs of Halifax's concerns, this did not happen.
We stand at a crossroads: Down one path, we continue to attend the needs of our loudest and most privileged members. Down the other, we centre the needs of our most vulnerable members to ensure there can be justice and liberation for all. Pinkwashing lies at the core of queer-centred exploitation. It is not just an important matter in queer circles, but a necessary value for legitimacy. Once a queer-focused organization explicitly allows for pinkwashing to thrive within it, the spirit of the entire movement has been compromised and the cause is lost.
——— 

Voice of the City is a platform for any and all Halifax individuals to share their diverse opinions and writings. The Coast does not necessarily endorse the views of those published. Our editors reserve the right to alter submissions for clarity, length, content and style. Want to appear in this section? Submissions can be sent to voice@thecoast.ca.