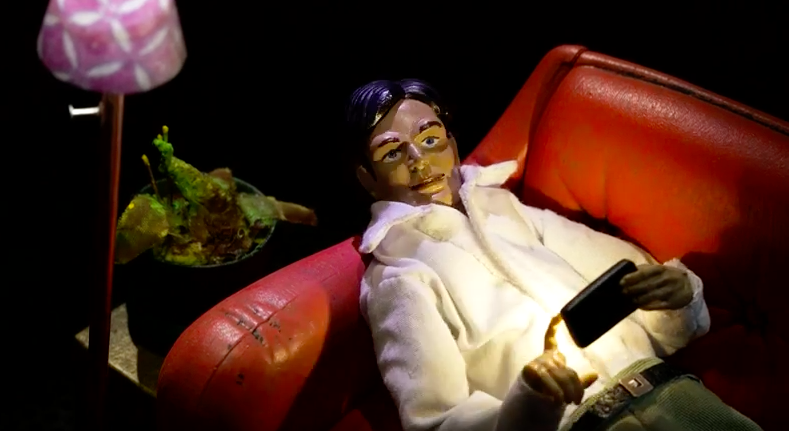 Tim Tracey
Film trailer screenshot.
The Toronto International Film Festival (TIFF) is just around the corner, and local filmmaker Tim Tracey is gearing up to premiere his second stop-motion movie, DataMine, in the 6ix on September 14.
The animated film is about privacy and surveillance in the digital age, striking a chord with Big Brother in George Orwell's novel
1984
. The movie's imagery is surreal, and was made without the use of computer generated images;
DataMine
was animated by hand with light painting.
Tracey's first 2013 stop-motion, Kreb, won numerous awards, including the Atlantic Film Festival's Best Animation, Screen Nova Scotia's Best Short Film, Houston Worldfest's Best Animated Short, and the Helen Hill Animated Joy Award.
Tracey is one of three NS filmmakers to secure a screening at this year's TIFF, along side Ashley McKenzie's Werewolf and Daniel MacIvor's Weirdos.
The three films will debut on the East Coast at the Atlantic Film Festival (September 15-22) in just a few weeks. DataMine is also screening at the Vancouver International Film Festival in October.
Check out the trailer below for a sneak peek of this stop-motion thriller.