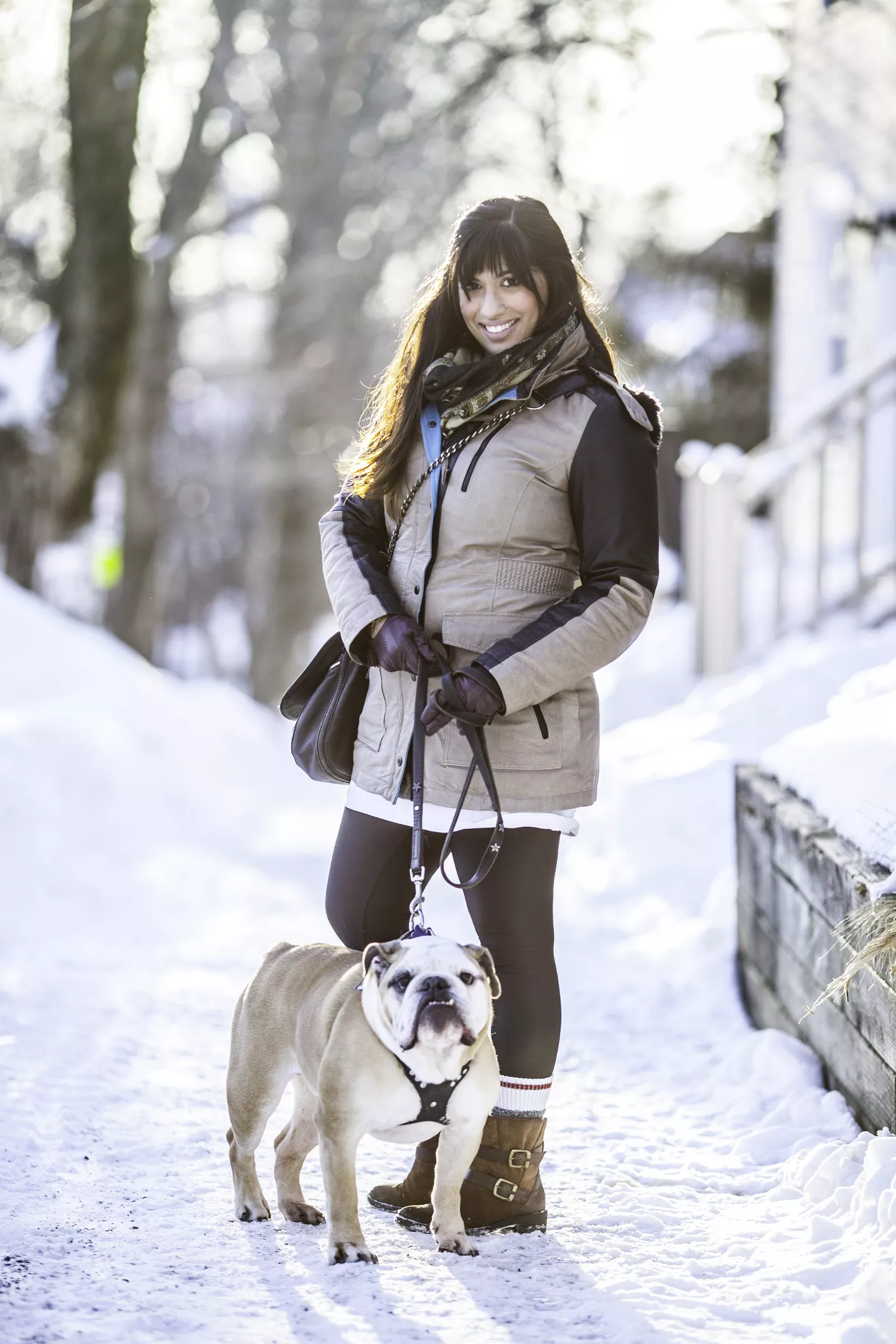 Priya Shukla and her boy (bulldog) Monty
Name: Priya Shukla
Age: 31
Spotted: Shirley Street
Wearing: Coat, Danier Leather; scarf, from India; leggings, Urban Outfitters; boots, Naturalizer; bag, House of Harlow
How would you describe your style?
Classic with an edge, with a strong affinity for short dresses.
How do you maintain your style in these snowy times?
Begrudgingly with outerwear, I enjoy wearing what still looks sleek and stylish, with leather accents—gloves and boots.
If your clothes could talk, what would they say about you?
I think my clothes would likely say I'm girly, slightly high-maintenance and that I maintain a sense of humour throughout all situations.
Name a current trend that you just can't get on board with?
The trends I have avoided are boyfriend jeans—they are NOT flattering on my vertically challenged 5"3' self!— and wedge sneakers.
What about your dog, is he a picky dresser? Sir Montgomery Bear (Monty, for short) has a simple style in that he refuses to wear anything but his harness and leash. Even then, his cooperation is limited.