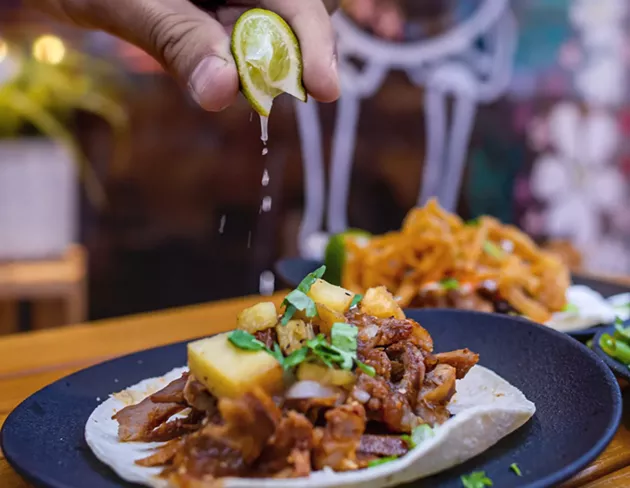 Kylee Nunn
Halifax Taco Week is your chance to become a wrap star.
T
he idea behind the taco is simple—protein, vegetables and condiments in a starch wrapper—but the results are spectacular. We hope the same will be said of
Halifax Taco Week
. In this event put on by The Coast, restaurants across the city are offer
ng
a taco special from Thursday, November 14 to Wednesday, November 20, giving everybody a great reason to enjoy eating out while raising money for
Feed Nova Scotia
.
This is the first Taco Week, and 90 restaurants are participating (in comparison, The Coast's first
Halifax Burger Week
started with about 20 restaurants, and it's grown to become the single biggest Feed NS fundraiser in the province). There are
beef
tacos and
vegan
tacos and Indian tacos and
pork
tacos and $5 tacos and tacos with clever names and donair tacos, because Halifax.
Your favourite restaurant probably has a taco special. That place you've never been but have been meaning to go DEFINITELY has a taco special. Find out about them all by picking up a Halifax Taco Week passport around town, or click with
tacoweek.co
.