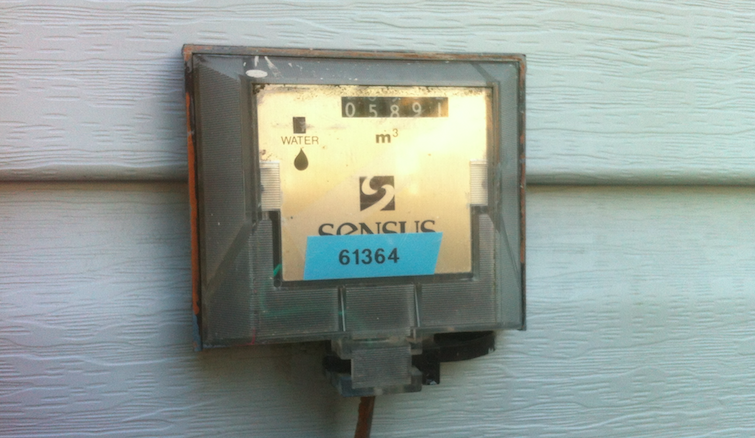 Alia Saied fully expected her latest water bill was going to be cheaper than usual. She and her partner had just returned from a month away, so they couldn't explain how their water consumption had somehow increased.
"Our usual bill is like $200, so suddenly I was like, 'Why is it $300?'"
Short-staffed due to this summer's worker strike, Halifax Water has taken to estimating customer usages—resulting in some inaccurate, and in some cases substantially higher, bills.
"There has been some of that going on," says Halifax Water spokesperson James Campbell, "which is very common even when there's not a labour disruption going on."
Unionized employees at Halifax Water went on strike in May and June after pension negotiations between CUPE Local 227 and the utility's management broke down. During the strike, Halifax Water contracted out jobs to replace the 335 workers and spent $2 million hiring the Ontario-based AFiMaC Canada security firm. Unable to make regularly-scheduled meter checks with the reduced staff, Halifax Water instead estimated some customers' usage "based on consumption over the last number of billing periods."
Saied doesn't buy it. Her bill shot up 33 percent, she says, and when she checked her actual usage the bill was off by 28 cubic metres (or 28,000 litres).
Billing estimates are all the rage this year. Nova Scotia Power estimated as many as 100,000 of their customers' bills this past winter due to snow banks preventing workers from reading any meters. Campbell says some Halifax Water customers don't have meters on their homes, or are difficult to reach, which necessitates some guesstimating. 

So it's common for some customers, but the only reason Saied found out her bill wasn't accurate was by calling customer service. Halifax Water's representatives quickly admitted what had happened, she says, and are re-calculating her bill. "Which, I'm assuming it'll be lower." She still doesn't know why a notice couldn't have been sent out advising customers to check their bill and call the utility if anything seemed off.
"It's kind of sketchy," she says. "If you don't say anything, they're just going to profit off of you."

That they are.

"If anybody has a problem with the bill, they can certainly contact Halifax Water," says Campbell.