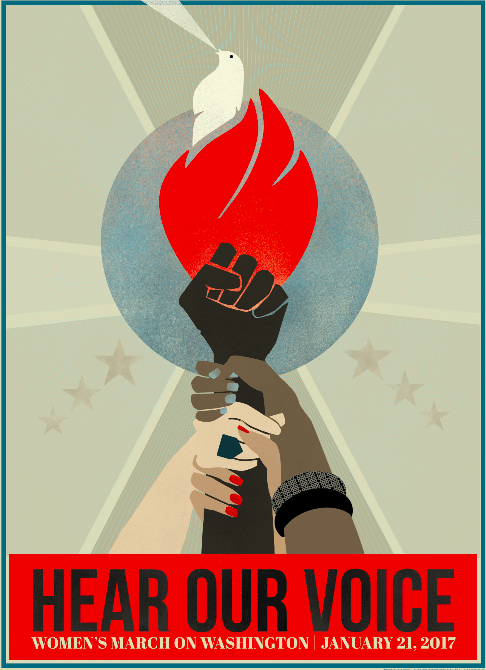 When Dawn Ferris first heard the results of the US election, she was devastated.
"There's equal concern here, north of the border," says the Halifax activist. "If you're not a white, wealthy, fully able-bodied male under the Trump reign—you're gonna be negatively impacted over the next four years."
People who share Ferris' unease are taking part in the Women's March on Washington, which is a peaceful protest against the rhetoric that's been pushed to the fore by the last election cycle.
The march takes place Saturday, the day after Donald Trump takes office as president. In addition to the protest in Washington, DC, marches are taking place in other parts of the United States and the world, including Halifax. Ferris is helping organize the local march, which starts at Grand Parade at 1pm. Similar events are scheduled in eight other Canadian cities, with a Canadian contingent making the trek to Washington as well.
"We want to stand in solidarity for the people in the States," says Ferris, adding that the goal is to prevent hate and divisiveness from seeping into Canada's politics. "We want to pledge that we won't let that happen here."
She points to people such as Kellie Leitch and Kevin O'Leary, who she feels are "spewing hate, division and authoritarianism" in their platforms.
Ferris believes one of the significant factors in the US election was "disenfranchisement of voters." In other words, marginalized people find the current political system isn't working for them.
"If we're not careful," says Ferris, people who are struggling will reach for anybody "who promises to make big, radical changes."
It's hard to say how many people will actually turn out to Saturday's event, but Ferris has heard from people on the south shore of the province as well as people in Cape Breton who plan to attend.
"I have been very hopeful," she says. "The response we're getting—the private messages we're getting (on Facebook), the public messages people are posting—from men and women alike, about: 'we have to do something.'"