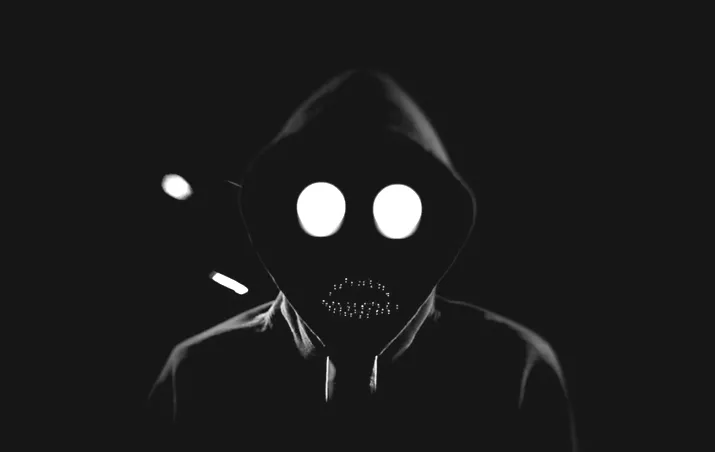 A still from Mark Corless and Steve Cutler's "The Killing Joke"
Halifax may not seem like an ideal hip-hop backdrop. The sprawling cityscapes and glamorous nightclubs that once typified the genre are sorely lacking in our little port town, compared to music industry meccas like New York and LA. But a rising number of local auteurs are filming more and more innovative scenes for some of today's biggest hip-hop stars.
Take Mark Corless and Steve Cutler of Halifax production company Suns. The pair filmed filmed their breakthrough 2013 clip in the snow-blanketed woods of North Dartmouth and Lower Sackville (where Corless and Cutler grew up, respectively). Those seemingly modest locales quickly became the uniquely captivating settings of their tribute video for an eerie tune called "The Killing Joke," crafted by none other than LA alt hip-hop star Flying Lotus. But what started as an amateur dedication quickly became the real thing—Corless decided to tweet the clip directly to Flying Lotus. Within an hour the rapper had messaged the directors on Twitter, asking them to take the clip down, because he wanted to release it himself as the song's official video.
"He's an LA musician, and us showing an authentic winter landscape was something he hadn't seen before," Corless says.
Fans also relished the clip's spooky scenes, which featured a ghoulish rendition of Lotus that kept most of his face concealed within a hoodie's murky depths, except for his mouth, glowing and moving in perfect sync with the lyrics. Cutler says he and Corless achieved that unnerving effect by sticking silver dragées onto an actor's lips and then shining a light on them, until they gleamed as the actor rapped along with Lotus' lines.
Connecting with Lotus invigorated the directors, that is until meddlesome managers got involved. This past February, the pair followed that clip up with a new video for "#RIP#" by local rapper xxx clvr. Shot in the Halifax Common, the clip features the MC enduring surreal hallucinations after snorting some sparkly drugs. It premiered on Noisey, Vice's music site, and quickly went viral.
"It was shitty when the video for Lotus got all business-y, so we liked shooting for clvr," says Cutler. "We knew people weren't just watching it because a famous guy was in it. We drew people with this one, whereas Flying Lotus already had his own draw." 
xxx clvr - #RIP# from suns on Vimeo.
But not all of Halifax's up and coming rap directors are working around the industry's business side. Tyler Ross, founding member of Our Dynasty Our Destiny (a local production company with Ross as filmographer), got his start filming clips for Dartmouth MC Jay Mayne. His work caught the eye of Andrew Hines, a Nova Scotian director now based in LA, where Hines shoots music videos for rap stars like A.S.A.P. Rocky and A.S.A.P. Ferg. Ross has since relocated to LA.
"The biggest shortcoming to the music scene in Halifax was the high cost of cameras and other equipment which limited the amount of people with access to make videos," Ross says, adding that collaborating with Hines in LA has given him an appreciation for some of his home province's charms. "The general public in Halifax still gets fairly excited about film, which helps you get away with shooting without permits or insurance in random locations. I've learned that shit doesn't fly in LA."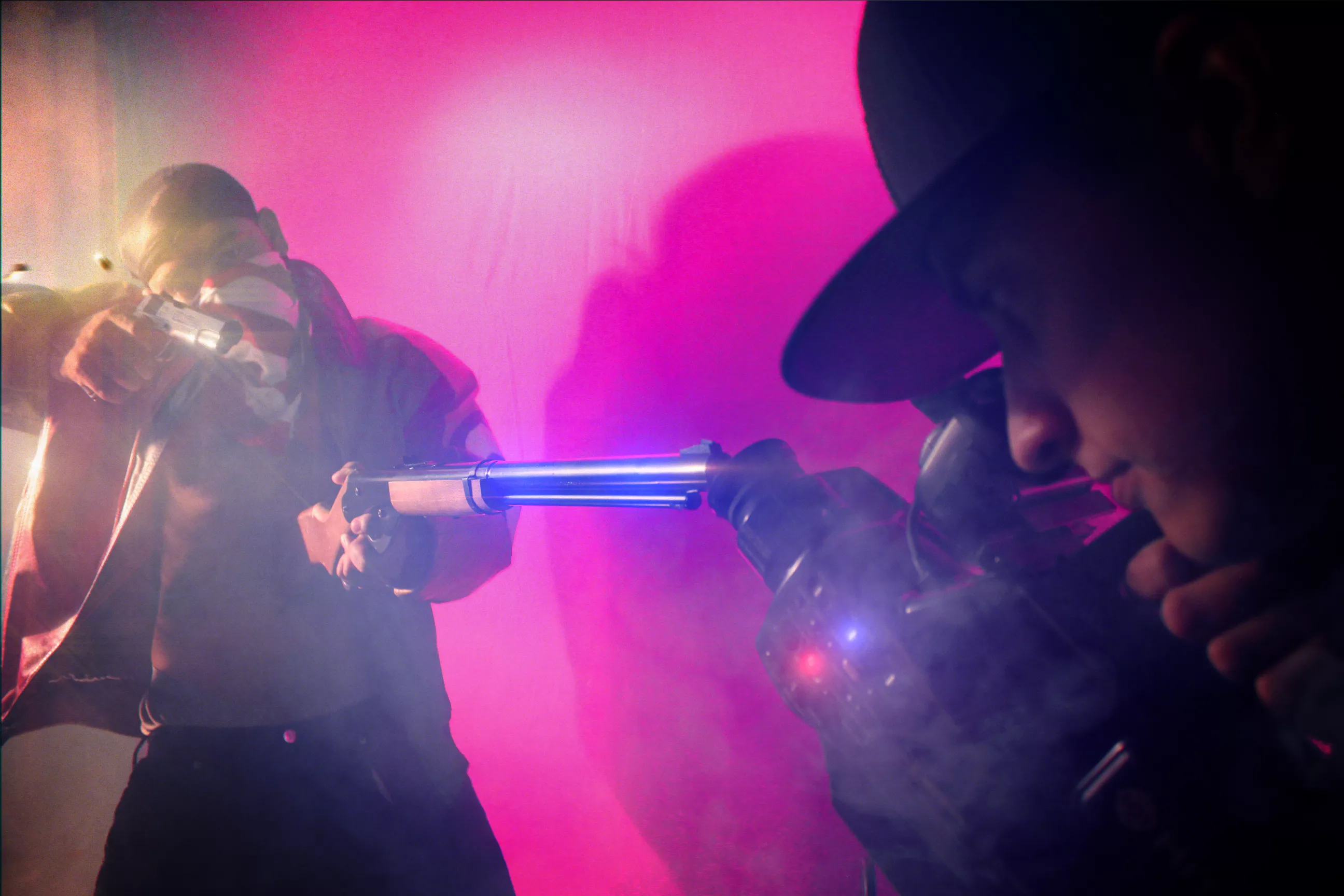 Cam Smith and Tyler Ross, making the magic