From the opening weekend for Spryfield's new outdoor movie theatre to the Halifax Jazz Fest's return, there's so much fun under the sun (and stars) this weekend! Read on for deets.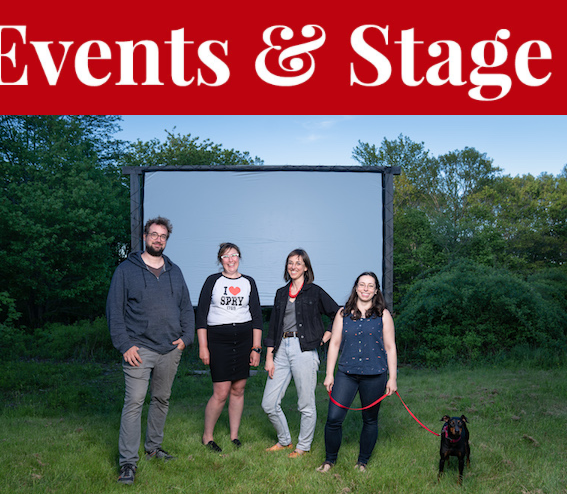 Ian Selig photo
Moonrise Movies helps you catch a chill in this summer heat, screening old-school horror flicks under the stars Friday and Saturday.
Dartmouth at Dusk
Friday
A food, art and craft fair held outside Alderney Landing that sees you getting a taste of the local maker scene and taking in a sweet summer sunset. more deets
Strawberry Social
Saturday
Wholesome vibes abound as the Cole Harbour Heritage Farm Museum celebrates the bounty of early summer with homemade, super-sized strawberry shortcakes. Live music, lemonade and a chance to see the farm animals all equal the perfect afternoon outing. more deets
Moonrise Movies
Friday, Saturday
A totally twee and also free outdoor movie watching mecca in the heart of Spryfield arrives just in time for summer! Things kick off with a weekend of horror flicks—Night Of The Living Dead and Let The Right One In July 12 and 13 at the Spryfield Urban Farm, across the street from 75 Rockingstone Road. more deets
Lebanese Festival 2019
Thursday, Friday, Saturday, Sunday
Leb Fest returns for year 18, offering unmissable, authentic eats, traditional dance performances and live Lebanese music at Olympic Hall. more deets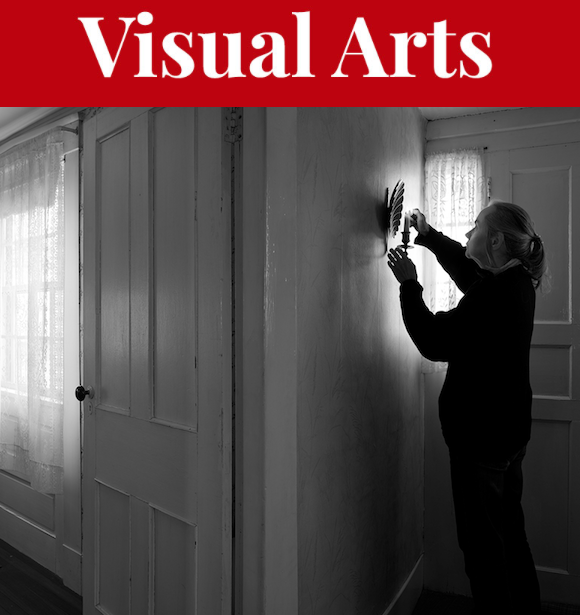 Roxanne Smith photo
ViewPoint Gallery's latest showcase is an homage to a Nova Scotian poet that made the everyday sound extraordinary.
Collection of the artist: Peter Gough
Thursday, Friday, Saturday, Sunday
The internationally lauded realist painter gets a mini retrospective that acts as a masterclass in capturing—and playing with—light at 14 Bells. more deets
From the Vault: Human/Nature
Thursday, Friday, Saturday, Sunday
It's your last weekend to peep this assortment of photography-based works from the gallery's permanent collection, which explores the place that human nature and the natural world intersect. more deets
Glimpses of Forgotten Memories
Thursday, Friday, Saturday, Sunday
Elizabeth Bishop—the 1911-born poet from Great Village, Nova Scotia—wrote the sort of heart-reviving verse that made the everyday seem anything but, just like Hemingway or Woolf. Here, Kathleen Flanagan and Roxanne Smith meditate upon her verses, unpacking themes of presence, absence, memory and loss (the themes of Bishop's work) while capturing the essence of Bishop's childhood home. See 'em at ViewPoint Gallery. more deets
Eight of Clay: Sea Worthy
Thursday, Friday, Saturday, Sunday

The annual ceramic and pottery showcase by Eight of Clay returns to the historic Scott Manor House to treat your eyeballs before wrapping on Sunday eve.
more deets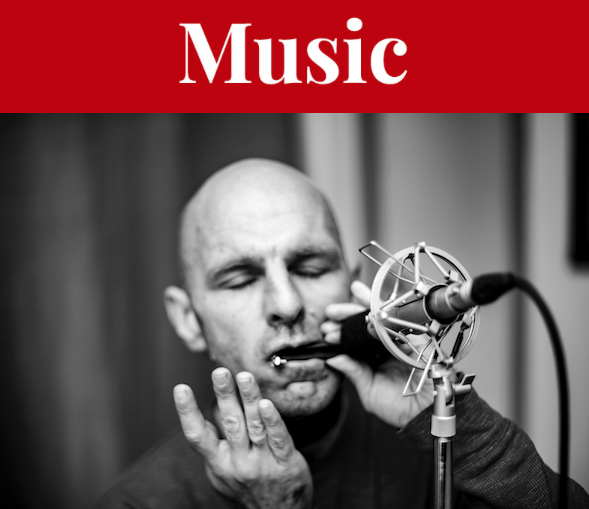 Alex Pearson photo
chik white brings some pals from Toronto to take your ears on a mind-expanding trip.
Mdou Moctar w/Superfluid
Thursday
Hailing from a teensy village on the hems of the Sahara, Mdou Moctar is a singer-songwriter who strums in the style of Tuareg, becoming an underground success on the pirate mp3 networks of West Africa with his first release in the early 2000s. Since then, he's released hit record after hit record, with no two sounding alike. He arrives at The Seahorse for Halifax Jazz Festival on the wings of soft, lush-layered songs from the desert picnics of youth—where he and his pals learned to play and pen music. What could be a better soundtrack for summer? more deets
chik white w/Ilyse Krivel, Colin Fisher
Sunday
Lauded music outlets like The Quietus and Tiny Mix Tapes love the wild sound experiments of chik white (née Darcy Spidle), who uses a jaw harp to build music at once familiarly ancient and completely fresh. Inspired by dadaism, sound poetry, noise and nature (to name a few), his aim is "to conjure visceral experiences." Here, the musician shares the stage with equally avant-garde offerings—Toronto's Ilyse Krivel and Colin Fisher—to rock you hard at 1313 Hollis. more deets
Joe Murphy's Broomdusters w/Zamani, Tuesday Night Big Band, Hubtown Big Band
Sunday
The last afternoon of free Jazz Fest programming—held at the fest's waterfront stage—sees local blues mainstay Joe Murphy take a break from his Water Street Blues Band and regular stand at Your Father's Moustache for a bigger stage—and bigger party. The main event, though (well, to us at least) is the 2:30pm set by verified triple-threat producer, songwriter and singer Zamani (star of our recent OBEY Convention issue), who's sure to summon sonic magic of all sorts. more deets
Makayla Lynn
Saturday, Sunday
Lynn's taken her early-Taylor Swift vibe to Nashville, shared the stage with the likes of Keith Urban and Carrie Underwood, gained major props from Rolling Stone and has even won awards like Music Nova Scotia's Entertainer of the Year and Best Country Artist and Best Artist Most Likely To Make It Big in the Best Of Halifax Readers' Choice Awards. Here, she shows us this summer is all hers with a stint of all-ages shows at White Point Beach where she hypes her latest single, "I'm Over You." more deets