It's an explosive weekend as the Halifax Pop Explosion continues its city-wide takeover, Atlantic Fashion Week delivers designer duds for its 12th season and Boston singer-songwriter Bryan McPherson plays two Halifax shows! If cannabis' first legal weekend has you looking for a good time, scroll on.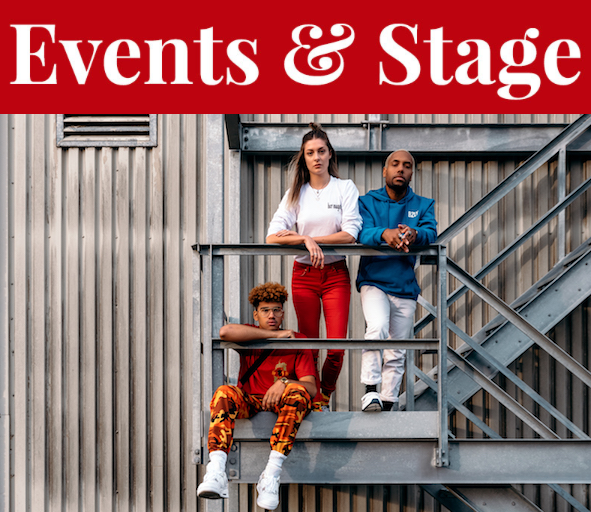 Unpacking The Living Room performance: "WORK OUT I WORK OUT"
Saturday
The Mount Saint Vincent University Art Gallery's show all about examining and re-imagining our everyday living spaces wraps with a performance piece by Julie Hollenbach and Gambletron exploring the effort required to perform one's gender. more deets
Sharkwater Extinction screening
Friday
Rob Stewart's 2018 doc about the illegal shark fin industry is the follow-up to his 2006 flick that helped ban the practice of catching sharks, cutting their fins off for soup and discarding the bodies in 90 countries. Stewart died during the making of Sharkwater Extinction and this Ecology Action Centre-hosted screening seems the perfect tribute. Held at Scotiabank Theatre Halifax. more deets
Atlantic Fashion Week opening night showcase
Thursday
Atlantic Fashion Week opens with a bang as Nova Scotia's answer to Carolina Herrera—the tartan-infused Veronica MacIsaac—kicks things off with a new collection. A handful of streetwear-inspired brands (including BZLY, pictured above) make the undercard extra-colourful, too. Held at 350 Horseshoe Lake Drive. more deets
Fix-it Fair
Sunday
The third annual ode to up-cycling returns the the Alexander Keith's Brewery Courtyard "to help even the un-handiest people feel like they can tackle simple home repairs" with a repair cafe and on-site experts who'll do their best to fix broken everyday items. more deets
A thousand cuts
Thursday, Friday, Saturday
If you've yet to see artist B.G-Osborne's Khyber exhibit (it's only there for 10 more days), get on it: The found footage compilation sees over 80 clips of cisgender actors portraying trans characters, highlighting how mainstream media erases trans identities. more deets
New Works by David Urban
Thursday, Friday, Saturday, Sunday
The famed Canadian painter debuts a new series of paintings at Studio 21. As the gallery puts it, these works lay "in a borderland between abstraction and representation." more deets
Pushing It
Thursday, Friday, Saturday, Sunday
Becky Welter-Nolan's latest Hermes show sees the artist exploring " the narrative of success, navigating between endurance and futility" with a soft, supersized boulder titled RockyIII. more deets
The Shubenacadie River Beading Project
Thursday, Friday, Saturday, Sunday

Carrie Allison—the Indigenous artist who last year exhibited her geographically accurate beadings of the Shubenacadie River at the Port Campus—returns to the space with Kin River Collective to see "participants, Indigenous and non-Indigenous, come together and collectively honour the space of the Shubenacadie River" with a beading of the waterway.
more deets
Art d'Ecco w/Sportfan, Future Peers, Sorrey
Friday
Crossing musical and gender divides in the grand tradition of David Bowie, Art d'Ecco (this week's Coast cover star!) delivers sharp looks and sharper sounds as part of his mission to bring weirdness and inclusivity back to rock 'n' roll. See his only Halifax Pop Explosion showcase at The Local. more deets
Bryan McPherson
Saturday, Sunday
Boston's best answer to Bruce Springsteen, Bryan McPherson delivers Americana-tinged tunes taking the side of the underdog that'll make your feet stomp, your heart heave and your head nod along. Catch him Saturday at New Scotland Brewing Co. in Dartmouth or Sunday at Gus' Pub. more deets
Diva Station Trio
Saturday
Because Beyonce was right and a diva is, in fact, the female version of a hustler, three local divas—with the vocal chords to match—have combined forces to deliver a set of pop, rock, opera, top 40 and more at Halifax Distilling Co. Don't miss Maureen Batt, Laura Caswell and Sarah Richardson as they deliver the big diva energy you didn't know you needed. more deets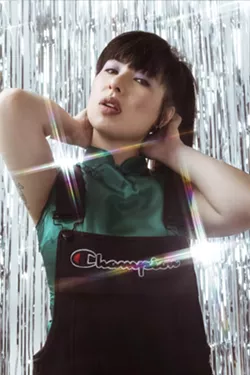 Cadence Weapon w/DJ Shut, Jayd Ink, Fat Tony, BLAKDENIM, Hua Li
Saturday
One of the brightest stars of the early-aughts Canadian hip hop scene, Cadence Weapon proves he's still burning bright as he delivers a more raw brand of rap at this HPX showcase. Pro tip? Don't sleep on opening act Hua Li (pictured), singing/rapping/slaying triple-threat who delivers golden-era hip hop vibes with delicious hooks.
more deets