This weekend, Nocturne lights up the night with art all across the city, The Town Heroes tear it up at The Seahorse, Laurie Brown brings her Pondercast to Halifax and famed artist Kent Monkman debuts a collection of paintings responding to Canada 150 at the Art Gallery of Nova Scotia.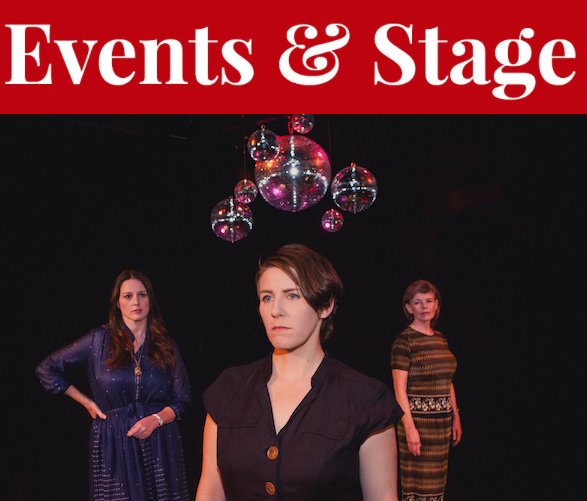 Nocturne 2018
Saturday
Art's big night out returns for another evening of epic, outdoor displays in a swath of mediums. This year's edition of the fest is curated by groundbreaking Indigenous artist Raven Davis, and you can grab both the official Nocturne guide and lots of fun art-at-night content in this week's Coast. more deets
The Little Years
Thursday, Friday, Saturday, Sunday
Set in the 1950s, John Mighton's play follows a young, enthusiastic and gifted mathematician as she realizes her dream may not be possible as her brother becomes the star of the family and she is forced to settle for a series of unfulfilling jobs. "The Little Years confronts the impact of chauvinism and explores the nature of fame, the value of art and the passing of time," the show's playwrights add. Catch it at The Bus Stop Theatre. more deets
Art Talks gallery tour
Friday
If Nocturne's about to ramp up your visual appetite, get another look at the good stuff with this tour: Departing from the Halifax Central Library, this free bus trek sees a host of Indigenous artists and curators (that'd be Carrie Allison, Aiden Gillis, Tarah Hogue, Maria Hupfeld and Wanda Nanibush) discuss the current showcases at the Treaty Space Gallery, Dalhousie Art Gallery, Saint Mary's Art Gallery—and a very special secret stop. Register for the fun at eventbrite.ca. more deets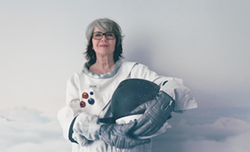 Pondercast live taping
Thursday
Former CBC host Laurie Brown brings her popular podcast to Halifax for a live taping. "Pondercast is for explorers—it guides you to the clouds for a mind-bending view," offer event organizers, saying this edition of the pod will touch on "how to stay human as the world tilts in new and strange ways" while musician Joshua Van Tassel creates live backing soundscapes at the Museum of Natural History.
more deets
Emotive Landscapes
Thursday, Friday
The Corridor Gallery gives you some serious wanderlust as it showcases watercolour landscapes of Iceland by Kate Ward. more deets
Nanabozho's Sisters
Thursday, Friday, Saturday, Sunday
Nanabozho's Sisters sees works by several Indigenous women artists play with the legacy of Nanabozho, a trickster figure in Anishinaabe stories, with elements like mimicry, parody and ironic reversals. See it at the Dalhousie Art Gallery. more deets
Carrie Allison: Beaded Earth
Thursday, Friday, Saturday, Sunday
Carrie Allison, an Indigenous artist who specializes in traditional bead work, exhibits the results of her Museum of Natural History residency—where she worked with the museum's archives to explore and "critically examine colonial methodologies of botanical categorization, display, and displacement"—at this showcase. more deets
Shame and Prejudice: A Story of Resilience
Thursday, Friday, Saturday, Sunday

Acclaimed Indigenous artist Kent Monkman's made a name for himself with his ability to infuse baroque-feeling canvases with subversive stories. Here, the painter shares a stack of theatrical canvases responding to Canada's 150 celebrations with Monkman's gender-fluid, time travelling alter-ego, Miss Chief Eagle Testickle, taking the viewer flying backwards through the confederation's history. See it at the Art Gallery of Nova Scotia as it opens this week.
more deets
The Town Heroes w/David in the Dark, Kids Losing Sleep
Friday
The alt-rock four-piece celebrates its fourth full-length album with an all-night party that sees the pop-punk fun of Kids Losing Sleep (a band featured in The Coast's recent New Music Issue) warming The Seahorse stage. more deets
Lion Bear Fox
Thursday
Folky three-piece Lion Bear Fox returns to The Carleton to share a stack of story-driven songs. more deets
Áine O'Dwyer w/chik white
Friday
OBEY Convention kicks off its series of off-season shows with a doozie, bringing "performer, listener and sonic stalker Áine O'Dwyer" from Ireland to Halifax to explore Fort Massey United Church's "recently-restored organ, which dates back to 1913 and contains over 2,000 pipes and three distinct keyboards." Hear her wail on these antique keys as experimental jaw harpist chik white opens the show. more deets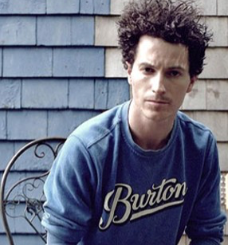 Alexander and the Great Ones w/Shadow, Brianna Gosse
Thursday
The Nick Lowe-influenced Alexander MacNeil (leader of Alexander and the Great Ones) brings his rollicking rock packed with funny lyrics to Gus' Pub.
more deets