Pride Parade 2018 and the annual Africa Festival of Arts and Culture brighten the weekend, plus FIN Outdoor takes a bow with its final summer screening and Kim Harris says so long to Halifax (for now).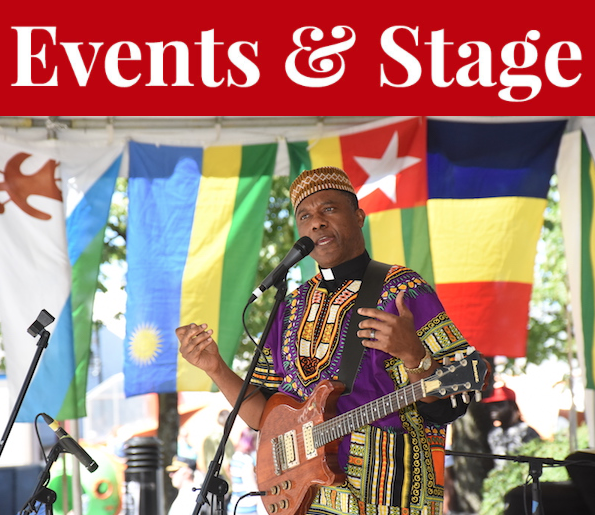 Halifax Pride Parade 2018
Saturday
Arguably the biggest parade of the year (and certainly the most colourful!) returns this summer for the high point of the 2018 Pride Festival. Catch the fun as it winds along Spring Garden Road and downtown Halifax. more deets
Dartmouth at Dusk
Friday
A pop-up party filled with a slew of local makers and vendors takes root outside of Alderney Landing for one swell summer's eve. more deets
Africa Festival of Arts and Culture
Friday, Saturday, Sunday
Experience a slew of diverse cultures as the annual festival on the Halifax Waterfront showcases dance, food, music and art from: Nigeria, Ghana, Sudan, Ethiopia, Eritrea, Gambia, Zimbabwe, Zambia, Togo, Uganda, Somalia, Burkina Faso, Congo, Ivory Coast, the Caribbean and the African Nova Scotian community. more deets
FIN Outdoor screens Labyrinth
Friday
The FIN Outdoor film fest caps off its monthlong hat tip to Jim Henson with what might be the Muppet creator's greatest tour de force, Labyrinth. Let David Bowie be the goblin king of your heart at this screening, which kicks off at dusk at the Public Gardens. more deets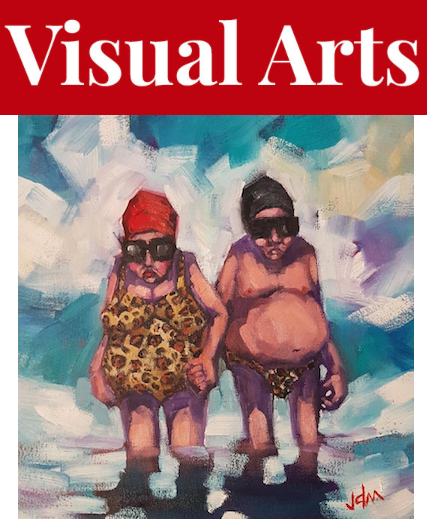 Heart Matter(s)
Thursday, Friday, Saturday
Hermes's latest artist-in-residence, Angella Parsons, presents a series of drawings and sculptures chronicling her experience being hit by a car as a pedestrian on the corner of North and Agricola Streets, and her subsequent recovery. more deets
Jump
Saturday, Sunday
Jamie McCallum's whimsical ode to the Iris Apfels of the world sees the painter arrive at 14 Bells with a stack of canvases featuring seniors in OTT ensembles living their best lives—often lakeside in rainbow two-pieces. more deets
Abstract and Symmetry: The Hidden Lines of Architecture
Thursday, Friday, Saturday
Famed printmaker Jenny Robinson explores how the principles of printmaking (reversal, symmetry and repetition) see structures transformed into architectural images that are abstract yet "rooted in the here and now by the framework of lines that form them." Catch the pieces at the Anna Leonowens Gallery. more deets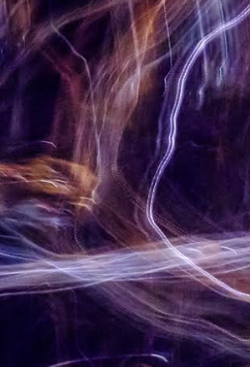 Light Abstracted
Thursday, Friday, Saturday, Sunday
Paul Haresign Williams' snaps are photos taken on overnight flights, capturing the night sky while in motion. See the resulting rich, abstract shots at the Viewpoint Gallery.
more deets
Filthy Radicals anniversary tour and The Cathartics album release show w/Weekend Dads, Larsen Sunrise, Stand Back, Lee Sturgess
Saturday
A group of the city's best punk bands—including the loved-in-Europe Weekend Dads—gets together for a night of greasy rock 'n' roll with help from Toronto's ska-core The Filthy Radicals. Arrive early at The Bus Stop Theatre for a bangin' undercard, OK? more deets
Kim Harris
Thursday
Local music gem Kim Harris and her powerhouse pipes are leaving Halifax for about a year—but before she takes off, she's singing a sweet goodbye with this intimate house show. Grab tickets and location details at shows.sidedooraccess.com. more deets
Bleep in The Dark feat. Vulva Culture, Hosts, Junk Entity, Machete Lean, DJ Bodil
Saturday
A night of experimental musical magic made in the dark, at the Dalhousie Student Union Building, room 302. more deets
Rich Aucoin's Summer Dance Party w/Dance Movie, Brothers
Friday

Hot off a coast-to-coast tour of the US (which he completed by bike!), Aucoin brings his positive vibes and oddball party jams to The Shore Club for the summer micro-trip you didn't know you needed. The always-amazing alt-pop Dance Movie makes arriving early a must—as does the chance to take in a signature Shore Club lobster dinner.
more deets