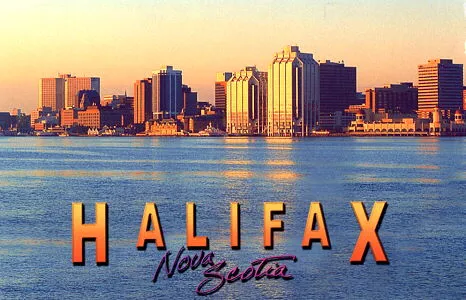 It happened.
Summer ended and students went back into classrooms.
For a few days there were more moving trucks than bicycles
young ones with two-fours and ice cubes
and penchants for hollering on sidewalks at all hours of night.
It became fall and Halifax is still all right.

Thing about our city is that it transitions well. Or something like that.
Actually, I can't tell.
Sidewalks swell to hold more students
papers give them lists of things that they could do here
and the rest of us, well, we keep staying
for now.

This town, it sees its share of change
leaves fall soon only to blow away
people pass classes or else they fail
they get papers to hang in their bathrooms and then they get the hell..

But the statues aren't going anywhere, until they crumble
sailors and mayors and police officers show their muscle
communities wear their troubles on their sleeves
and activists and hippies hope for peace
and still this city sleeps and breathes
and stumbles

Halifax, I love you
that's why I came, that's why I stay
and what I try to get from you is beyond me
Maybe some ocean breeze?
Some inspiration for my poetry?
Some dips in some lakes
some agreement, some debate
something solid amidst all the change?

When new ones come to walk your streets
do they see tension and love
do they feel the heat
do they feel the cold from old bones of dead ghosts and old homes
do they walk in the graveyard with lion guards
do they do this in their bare feet?

I'm trying to remember my first transition here into fall from summer
October from September and when I put my swim suit away
so many months I almost gave my notice but the urge to go kept convincing me to
stay

Maybe it's the grit
the tiny trees
big spirit
the ocean holding us all dear to it
Whatever the reason
I am reminded this season
of this city's appeal and my reasons for being in it
vague as they may be
or as concrete
welcome to the new people, and hello to those who do not leave.