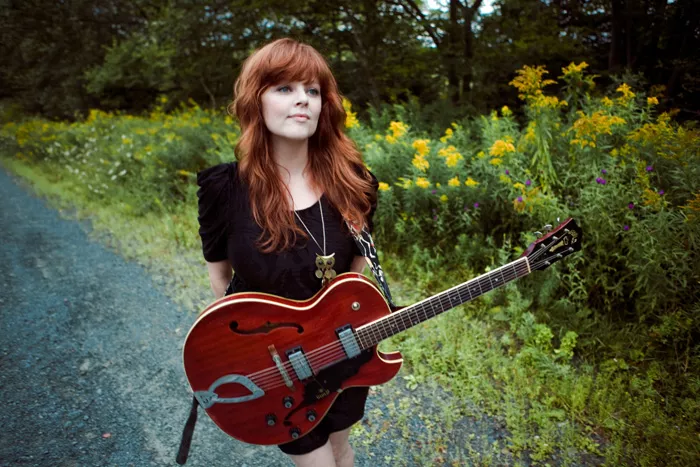 Stolen gear is often a sad fact of life for many a touring musician, and it's a real heartbreak. Do your karma (and Carmen) a favour by keeping an eye out for Carmen Townsend's stolen gear. Four guitars were stolen last night on Willow Street from her trunk: a 1965 Guild Starfire Cherry Red serial # 666 "This guitar has been in my possession since I was 19. It is my baby. I am crushed," Townsend writes.
Takamine Acoustic Brown cutaway- lots of cosmetic damages.
Fender Strat, brown, Long & McQuade rental
Fender Squire Thinline Telecaster, light brown, white pickguard chip in top corner
Above is a photo of the Guild.