It's the first weekend of summer (as designated by the release of our annual Hot Summer Guide—you're welcome) so you gotta make it count! We gotchu with fun like an adults-only night at the Discovery Centre, the epic Indigenous Day celebration at Zatzman Sportsplex and a screening to the unofficial follow-up of
Paris Is Burning
, the 2016 doc
KIKI
.
Discovery After Dark: Wild Things
Saturday
An adults-only night at the Discovery Centre means you don't have to feel bad for playing with the exhibits or worry you're taking away from a kid's trip to the science-focused spot. This time around, the evening focuses on the centre's latest exhibit, Survival of the Slowest, which sees a live green iguana, a two-toed sloth, a veiled chameleon and more critters chillin' in enclosures and providing a case for a more leisurely pace. An on-site cash bar adds to the fun. more deets
Mawita'jik
Friday, Saturday
"'Mawita'jik' in Mi'kmaq means 'Let us gather'," begins the Mi'kmaw Native Friendship Centre as it explains this two-day celebration of culture and connection at Zatzman Sportsplex. Traditional song, dance and drumming await—including jingle dress dancing and Inuit throat singing—in what's basically the ultimate way to mark National Indigenous Day. Vendors and cultural displays round out the awesomeness. more deets
KIKI screening
Thursday
A screening of the 2016 documentary, which follows the New York drag and voguing scenes during the era of Black Lives Matter, is held at Glitter Bean Cafe. "The film was directed by Sara Jordenö and is considered an unofficial sequel to the influential 1990 film Paris Is Burning," event organizers add. more deets
African dance workshop
Saturday
Build your repertoire with some new moves from north, east, south and central parts of the continent with this free class held at 3200 Kempt Road, Suite 202. more deets
Clifton Street group show
Thursday, Friday, Saturday
A collaborative exhibit by four artists who are also roommates, complete with furniture from their apartment, creates a shared living space vibe within The Anna. more deets
Joy and Possibility
Thursday, Friday, Saturday
Timothy Andrew McGuire and Shelagh Duffett present a collection of oil and acrylic paintings at the Chase Gallery that, as show organizers put it, "celebrates the joy of being alive and the beauty that surrounds." more deets
Develop Decay
Thursday, Friday, Saturday
Nathan Wilkinson-Zan explores how community continues to exist despite money and power in a collection of drawings of public landscapes on view at The Anna. more deets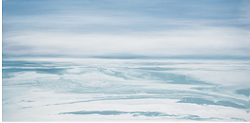 Atlantic: Shades of Emotions
Thursday, Friday, Saturday, Sunday

The Teichert Gallery describes this collection by Asha Roznowski as "a beautiful new body of work exploring the multilayered experience of emotional perception."
more deets
Valerie EP release show w/Juice Girls
Thursday
The reverb-drenched dream noise of Valerie is celebrated as the band releases its EP Thin Veil alongside the shoe-gaze-y goodness of Juice Girls at The Seahorse. more deets
2019 Make Music Day
Friday
To mark the summer solstice, Alliance Française and friends are helping bring as much music as humanly possible to the streets and public places of Halifax. From the Grand Parade to the Public Gardens to Hydrostone Park, musicians of all levels and genres will wail, rip, shred and sing to mark the longest day of the year, taking part in a tradition now celebrated in over 340 cities worldwide. So take a stroll and see what there is to sing along to, in the name of summer. more deets
Abigail Lapell w/Raine Hamilton
Thursday
Canadian Folk Music Awards darling Abigail Lapell celebrates a new album full of her genre-pushing, prairie noir sound with a criss-crossing, coast-to-coast tour that lets the singer-songwriter live her collection of road-worn ballads before delivering them, shimmering, to your hungry ears at Elle's Bistro. more deets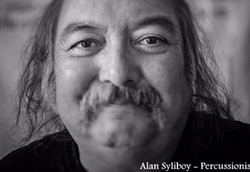 Alan Syliboy and The Thundermakers in concert with the Upstream Ensemble
Sunday
Renowned artist, author, activist and musician Alan Syliboy and his rain-bringing, eardrum-slapping Thundermakers partner with the improv-adoring Upstream Ensemble to deliver music that'll crack your skull open and scramble up what's inside—with Silyboy's visual art acting as the inspiration. It all goes down at The Marquee.
more deets