Hidden Colors
Rated NR 120 min. 2011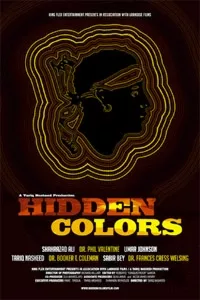 Hidden Colors is an upcoming documentary about the real and untold history of people of color around the globe. This film will discuss some of the reasons why the contributions of African and aboriginal people have been left out of the pages of history.
Show Times
Sorry there are no upcoming showtimes for Hidden Colors
xxx - Deprecated in favor of GTM, above.