While the Easter bunny does its thing, you can dance at a Witches Ball, make new feminist friends, hear Toronto DJ Bambii's latest beats, see Heist Live Art celebrate a year of wild theatre and more.
The Water Protector's Journey screening
Saturday
Catch the premiere of Eliza Starchild Knockwood's documentary that follows a personal journey along the Sipekne'katik River to a sacred island known to the Mi'kmaq as the traditional campsite of Glooscap's grandmother. The screening, held at the Halifax Central Library, is followed by a panel discussion with four active water protectors who have spent time defending the Sipekne'katik/Shubenacadie River from the proposed Alton Gas project. more deets
Heist Takeover (II)
Thursday
Heist Live Art company (the group that blessed Halifax's indie theatre scene with two drag-filled plays about the anime-aesthetic Princess Edward) celebrates its first trip around the sun with a glitter-filled, gender-fluid night of magic performances, music, costumes and food. more deets
Women in Theatre Festival: The Witches Ball
Friday
This three-day, by-women-for-women fest kicks off on an epic note with an all-femme dance party that we bet Lisa Simpson would die to attend, held at The Bus Stop Theatre. more deets
Feminist Hang Out Crew
Thursday
South House's low-key hangout session sees you making new friends while talking through feminist ideas and topics, including a discussion on the radical possibilities and magic of friendship. more deets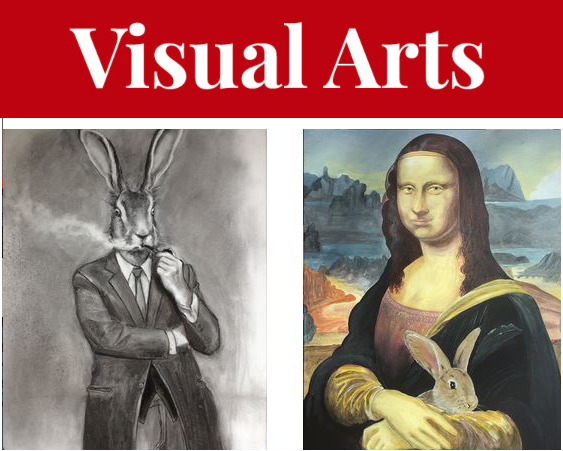 Hot Prints
Friday
The NSCAD Print Club's annual student print sale returns to Art Bar + Projects, ready to help make your walls pop.more deets
homesick
Thursday, Friday, Saturday, Sunday
Meditating on Beau Taplin's quote "and then she knew that you could become homesick for people too," ceramicist Shauna MacLeod explores themes of home, connectedness and permanence in a series of jars glazed in bits of dirt, soil and rock displayed at The Craig Gallery. more deets
Bunny Love
Thursday, Friday, Saturday, Sunday
A group show that sees 30 artists paying tribute to Peter Cottontail and his peers, with spring-y canvases ranging from pop art to portrait, arrives at The Dart Gallery. more deets
The One Who Keeps On Giving
Thursday, Friday, Saturday, Sunday

Maybe you missed the opening performance of Maria Hupfield's exhibit mid-month, but the blend of felt replicas and film is still worth the trek to the Mount Saint Vincent University Art Gallery. Through the study of everyday objects, themes of kin and connection surface as the artist explores the translation of Hupfield's late mother's Anishinaabe name.
more deets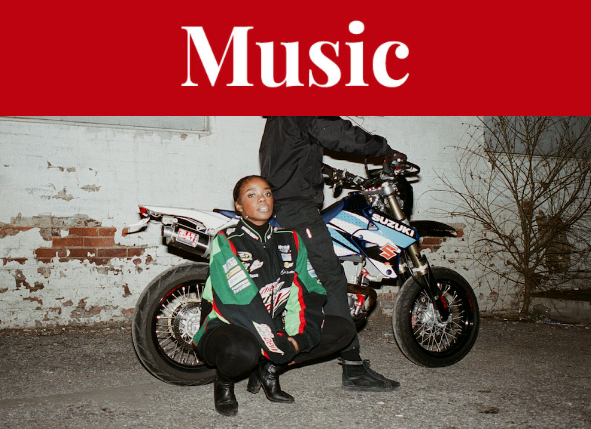 Bruce Guthro's Songwriter's Circle
Thursday, Saturday
The singer-songwriter's famed songwriter's circles see a host of acoustic-guitar-toting troubadours sharing works—including local legends Mo Kenney, Adam Baldwin and David Myles—at Casino Nova Scotia. more deets
Construction & Destruction w/Julie Doiron, Jon McKiel
Friday
If Construction & Destruction's art-rock isn't enough to bring you to Radstorm (it should be!), a rare chance to see grunge veteran Julie Doiron shred should make you mark your calendar. more deets
Bad Thursday: Bambii
Thursday
One of Toronto's biggest up-and-coming DJs brings her signature mix of classic R&B, dancehall, house and more to The Seahorse for a blend so fiery you'll melt into the dance floor. more deets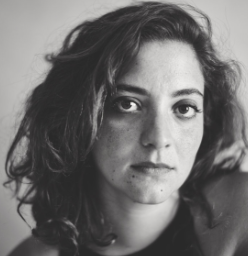 Nadah El Shazly w/JOYFULTALK
Saturday

Blending jazz, chamber, classical and electronic composition, Egyptian composer/vocalist Nadah El Shazly has been winning over critics with what music bible
The Quietus
calls "a perfect amalgamation of traditional Egyptian song with experimental takes on performance and instrumentation." See the wonderful wildness in action at this off-season OBEY Convention show at Garrison Brewing.
more deets