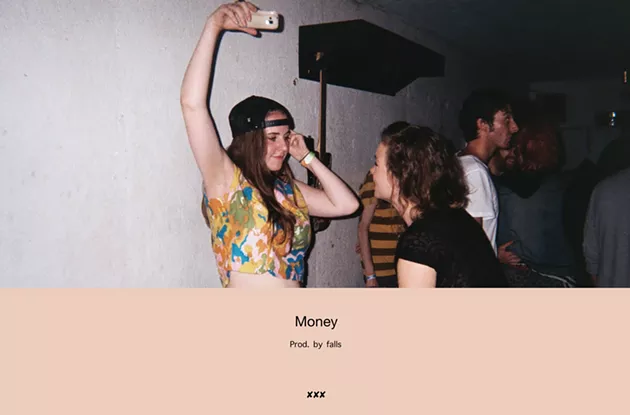 Halifax rapper
Bsdjzs
sent us this hot new track, produced by
falls
from Minneapolis and mixed by
Aux Jennings
(
Weirdo Click
). The track, "Money," was accompanied only by this:
This song is about growth, progression & self love.
Personally it's about realizing no matter what, I'm going to get old but it's up to me if I grow old.
I wrote this song in Fairview watching you count cash on the bed while I checked the window waiting for plays. I had just quit another job & you loved having me around more but not like this.
You'd say you'll quit cigs & I'd find another pack.
I'd play like I was done w you still fuck around & come back.
Life got busy. You got busy. I got busy. Love you.
xxx