Click here for all of our Sex + Dating coverage
Does it come down to fate, Tinder or a combination of the two? When we asked readers "What's the best way to meet people?" 41 percent of Sex+Dating survey respondents said "through friends," followed by mutual hobbies/interests and dating apps/sites. In true Halifax fashion, some of you found love at a bar or a music festival.
A few lonely hearts filled in the blank with "I don't know," "still trying to figure that out" and "someone please tell me." In their honour, here are some options for where to find local singles looking for love.
———

"Working at Convergys, we were friends for four years—mostly smoking pot together, going to the movies and hanging out. I was hot for him since the day I met him, but he was shy and didn't think I had any interest. I'm glad we were friends first, it made us understand each other much more."

"After my
break-up
with my last boyfriend, I joined a bunch of clubs at the university and I met my current boyfriend there."
"In a Kent parking lot. She was visiting Canada from Germany and we both had partners. Oops."
"Tinder, but we ghosted out on each other after a great first date (we were both fresh out of relationships). His friend coincidently took a photo of me for fashion week a few months later and reminded me of him. We met up again, with clear mindsets and less baggage, and the rest is history!"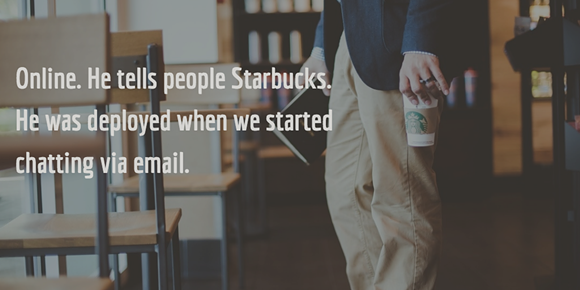 "The Lower Deck on a Sunday night. He was the head doorman who happened to check my ID."

"Old friends reconnected downtown."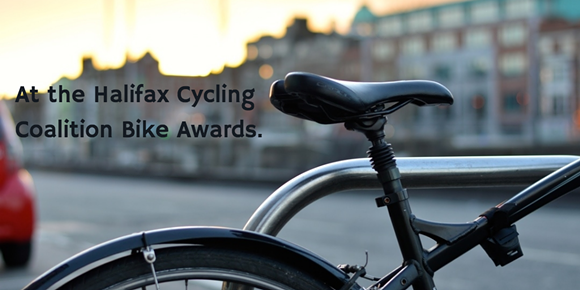 "At a party. I knew him from high school. He got my number from my friend."

"He joined my band when my guitarist quit. He was in a long-term relationship. But he was so cute...and now we're going on five years together."
"While on deployment in a war zone almost 10 years ago. We were from different countries and spent 5 years dating long distance. Six years living on opposite sides of the Atlantic. We will be celebrating our fifth wedding anniversary this year."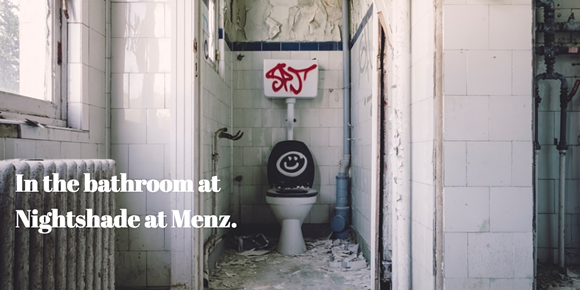 "We met seven years ago at Sappyfest—he doesn't remember it. We fucked on and off for seven years and now we're in looooove."
"He started working at the restaurant where I worked, then a week later I left that job to work where he had just come from. He kept coming around to hang out with his old coworkers and that's how I got him."

"We actually met when we were like five in karate at the YMCA. Went to high school together but never talked. In college our friend circles merged and we stared talking. The rest is history."


"I was DJing and she was dancing. We both had crushes on each other for so long but never really talked. Then one day we matched on Tinder."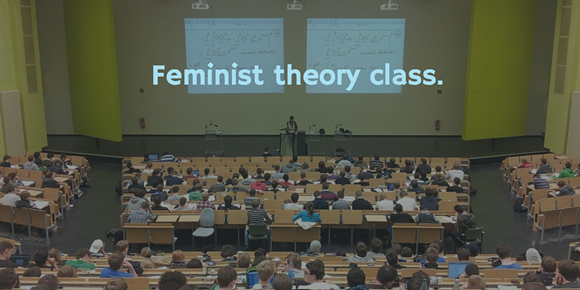 "Through her girlfriend, who was my platonic roommate."
"Saw him dressed like a madman covered in war paint, wearing a black hooded cloak and bright purple tights. He looked really sad, we made eye contact, and it
was just kinda love
instantly... tracked me down on Facebook a few weeks later and we just haven't been apart."
"We were 17 and we both got hired on at the local movie theatre. We started dating shortly after we met and we've been together ever since. Now we're 30 and married."