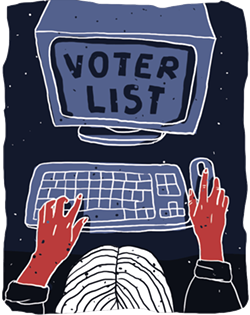 Last time this country voted for a new government, barely 39 percent of voters between 18 and 24 cast a ballot. This election, the newly enacted Fair Elections Act makes it more complicated than ever to vote. Luckily, there are still plenty of ways to make your voice heard.
The first thing to do is check online to make sure you're on the registered voter list. Update the information with Elections Canada if it isn't accurate.
Next, make sure you have the proper identification needed when voting in person. Your driver's license, or any government-issued card with your photo, name and current address is the easiest option. It's also acceptable to show two pieces of non-photo ID, provided at least one has your current address. Those potentially could include a health card, Canadian passport, credit card, student ID, even the label on a prescription container or a phone bill.
To further encourage students, Elections Canada is opening dozens of special offices on campuses across the country to allow advanced voting from October 5 to 8. Students can vote in person for their home riding, instead of mailing in a ballot. You can find these offices in Halifax in the Student Union Building and the LeMarchant Place Atrium at Dalhousie, and the Patrick Power Library at Saint Mary's.
Everyone else can cast their ballots at advance polls between October 9 and 12, or at any Elections Canada office before October 13. Canada elects its next government on October 19.