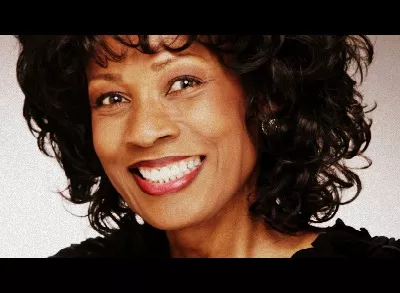 "I am domestic violence!" Wambui Bahati shouted from the crowd, surprising the audience. I, too, was surprised—though for a different reason. I'm not usually a fan of solo theatre performances, and given the subject matter, I came into the Spatz Theatre somewhat skeptical of how the show would go. Domestic violence is a subject that could be difficult to cover solo; but Bahati has clearly perfected her one woman show. Her transition between characters was seamless, even in the middle of stories of utter tragedy, she would slide into a character that would both make the audience roar with laughter and brim with emotion.
The play was introduced with a word of caution: the subject matter of the show was not light in any form and the organizers understood if people in the audience needed to leave to recuperate. Though I stayed in my seat, the powerful tales she wove on stage had an intense effect; a sad reminder of the normality of domestic violence, from the abusive spouse to the overly aggressive parent.
Strangely enough, the climax of the show wasn't during the actual play, it was during her Q&A afterwards. Bahati answered questions from the audience and spoke about her life, her battles with mental illness, homelessness, performing on Broadway, traveling across the States and how *I Am Domestic Violence* came to be.
Her own raw explanation of her story was truly the most powerful aspect of the night, as—at first—the characters she portrayed during the earlier performance seemed very archetypal. Learning that the bulk of them were based on her life experiences left the theatre in a state of solemn reflection, though I'm positive everyone in the room felt the confidence and energy that Bahati held in her heart.
I Am Domestic Violence was a one night only free public event March 28 at the Spatz Theatre, presented by the Province of Nova Scotia.