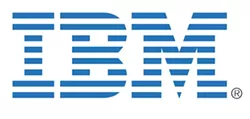 The province announced yesterday that it is outsourcing its SAP operations to IBM Canada. The Coast predicted
as much Wednesday
.
We're still researching this issue and expect to have a more detailed article soon. Today, we asked the province for a copy of the contract with IBM, but were told we'd "probably" have to go through the processes outlined in the Freedom of Information Act.
The press release announcing the deal follows:
PREMIER'S OFFICE--Nova Scotia Attracts World-Leading IT Company, Creates Jobs of the Future

Nova Scotia, IBM Canada, the province's universities and the Nova Scotia Community College (NSCC) are joining forces to create hundreds of high-paying, long-term jobs, and ensure young Nova Scotians have the skills to succeed in them.

IBM chose Nova Scotia as the best province to locate its only Global Delivery Centre in Canada. This positions Nova Scotia as a leader in innovation and analytics, attracting more investment, more businesses, and more jobs of the future to the province. IBM expects to create up to 500 new jobs over the next eight years.

"As I listen to families, small-business owners, and young people in all parts of Nova Scotia, I feel their energy and enthusiasm for the opportunities on our horizon," said Premier Darrell Dexter. "IBM could have picked any place in Canada to bring their expertise, research and jobs, but they feel this energy, too.

"Together, we are building a reputation and workforce that will attract more business and investment, and giving our young people more reason to believe they can succeed and raise a family here at home."

"Nova Scotia, Nova Scotia Business Inc., and our post-secondary partners have demonstrated the vision and commitment to make this game-changing investment a reality," said John Lutz, president, IBM Canada. "This collaboration will help spur regional economic growth, seed 21st century job skills, and propel development in key growth areas to help advance Nova Scotia's competitiveness on the world stage."

IBM signed an agreement with NSCC and five universities to help develop a workforce with the right skills and training for the growing analytics industry. IBM will make student recruitment a major focus, and will invest in research at the institutions.

"By working together, Nova Scotia's post-secondary institutions and IBM Canada will create a hub of learning and research that will provide our students, and companies, with a competitive advantage in an emerging and fast-growing area within the IT sector," said Don Bureaux, NSCC president.

"Bringing a partnership with one of the world's biggest names in IT to our region and all of the resources that will come with it is big news to me," said Michaela LeBlanc, second year IT-Web Development student at NSCC's Burridge Campus in Yarmouth. "The doors it will open to new and bigger opportunities for people in our field is exciting for sure."

Five-hundred employees would earn almost $130 million over eight years, money they can spend in their communities and on making life better for their families.

The $130-million payroll will generate $18.7 million in provincial income tax. In return for creating and retaining these jobs, IBM will earn up to $12.2 million of this amount over eight years. The province gains more than $6 million in tax revenue, along with the economic spinoffs in communities, and additional revenue from new businesses that the Global Delivery Centre will attract.

"This is great news for Nova Scotian businesses like Acadian Seaplants," said Jean-Paul Deveau, company president. "We are already using analytics internally to better understand our customers.

"We are very interested in using analytics in the future to figure out the best way to innovate and focus our interests in the right market. Having expertise like this right here at home will be a huge advantage."

The Global Delivery Centre will also support the province's SAP IT system. IBM will deliver the same level of services, based on today's costs, $8.4 million, adjusted annually for inflation.

IBM will offer a job to the 75 permanent employees affected by this agreement.

Premier Dexter said the province worked hard to protect provincial and Capital Health employees.

"This has been a long and difficult process for our employees, and they have a lot to consider in the days ahead. I want them to know that their talent and commitment is part of what attracted IBM to this province, and the job offer and opportunities for bonuses and growth that go with it will reflect that."

This is the second large job-creation announcement this week. On Wednesday, Nov. 7, PROJEX Technologies Ltd., an Alberta engineering company, announced plans to create 440 high-paying, long-term jobs in Nova Scotia.