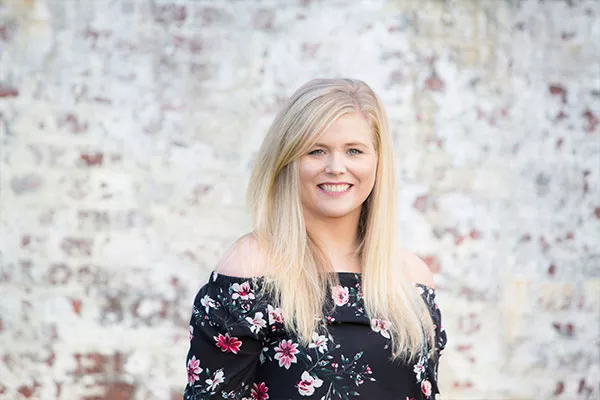 When Marie Christianson was still in high school, ICT Northumberland College had come to speak to her school about its massage therapy program. Although she ended up pursuing an undergraduate degree in small business and entrepreneurship at Saint Mary's University right after high school, she never stopped thinking about massage therapy and the option of this career. ICT kept in touch throughout her business degree, and soon enough it was clear to Christianson what she was meant to be doing with her life.
"It was an easy decision when I enrolled at ICT," say Christianson. "They were very clear in what the program offered, between clinical practice and developing practical skills. The staff was extremely supportive in telling me how I could succeed in the program and what they could offer me." She had always wanted to promote health in her community, and she finally knew what that would look like.
By using case studies from the working world, the program at ICT provided background knowledge on specific conditions that the students would face throughout their careers. The instructors are therapists who have practical knowledge on how to recognize symptoms and conditions, how to apply the teachings and the red flags to recognize.
There are conditions and diseases that Christianson was made more aware of in her pathophysiology class, and then how to treat those conditions in her clinical assessment and treatment skills class. Her instructors were clear about when to refer the patients to doctors and when they could be treated with massage.
"There are certain cases where I wouldn't have thought to treat a patient with massage therapy, like constipation," Christianson says. "I learned all the different ways that you can help people, and it's incredibly rewarding."
The courses are very specific to the needs of massage therapists through anatomy, condition assessments, massage techniques and biology. Christianson felt that the multiple sclerosis clinic run by the school made the biggest difference for her. Every Monday a group of clients with MS would come into the student clinic for a discounted price, and the students were able to practice treating them. "It has made me comfortable now in my day-to-day work in how to treat patients with MS. I still treat them every day, and I probably wouldn't have been comfortable without the clinical," Christianson says.
Christianson says the program at ICT is an intense two years, and though it is short in time, it can feel much longer – in a great way. "There are long days of being in class and then clinic, and you're studying a lot on the side. I worked hard and it wasn't easy, but you get everything you put into it," she says.
After graduation, Christianson accepted a job at Brickyard Health where she continues to work today and applies all of the knowledge she learned at ICT. "I tried to pull all of the necessary information out of the instructors that I could. They are so experienced and knowledgeable that it would have been a shame not to absorb as much as I could. Their information is so valuable," she adds.
Christianson loves that she has had the chance to pursue this passion and has even decided to go back to school and is currently in her second year of osteopathy. This is a perfect skill to add to her already impressive background, and she is excited about being able to bring this to her practice and to her clients.