And I suggested a snowball fight would ensue last night? Man was I wrong. IDOW's third night was very un-wintery, blessing us with a night-long torrential downpour that may have limited my hopping around plans, but certainly didn't stop people from coming out and getting soakers all for the love of music. A little rain never hurt anyone, right?
Everyone smelled like this guy, but didn't look nearly as cute.
I was bummed to miss some of the earlier acts on Gottingen, but headed straight to the Spatz Theatre to ensure I'd get to see Martha. I caught a couple of songs from cowboy-boot-wearing Luke Doucet and Melissa McClelland who together are known as Whitehorse. Think Johnny and June with looping pedals. While it wasn't necessarily my type of country it was a very tight show and I was very content listening to McClelland belt it out, she's got pipes alright. And the real-life twosome looked like they were having a blast.
During the break I ventured out of the theatre (which was a near full house) only to drink from a really short fountain and share a bottle of chocolate milk with my friend. It all felt really PG 13 until the (to quote the night's hilarious host Jackie Torrens) "incomparable Martha Wainwright" took stage and started dropping F-bombs. She gave an absolutely refreshing performance that sort of doubled as a comedy show. Not only is her voice like no one I've ever heard, her (sometimes self-depricating) wit and blunt observations won me over. And we were lucky enough to hear her test out some new material from her forthcoming album, even a song she'd written two days prior. This show was an utter treat.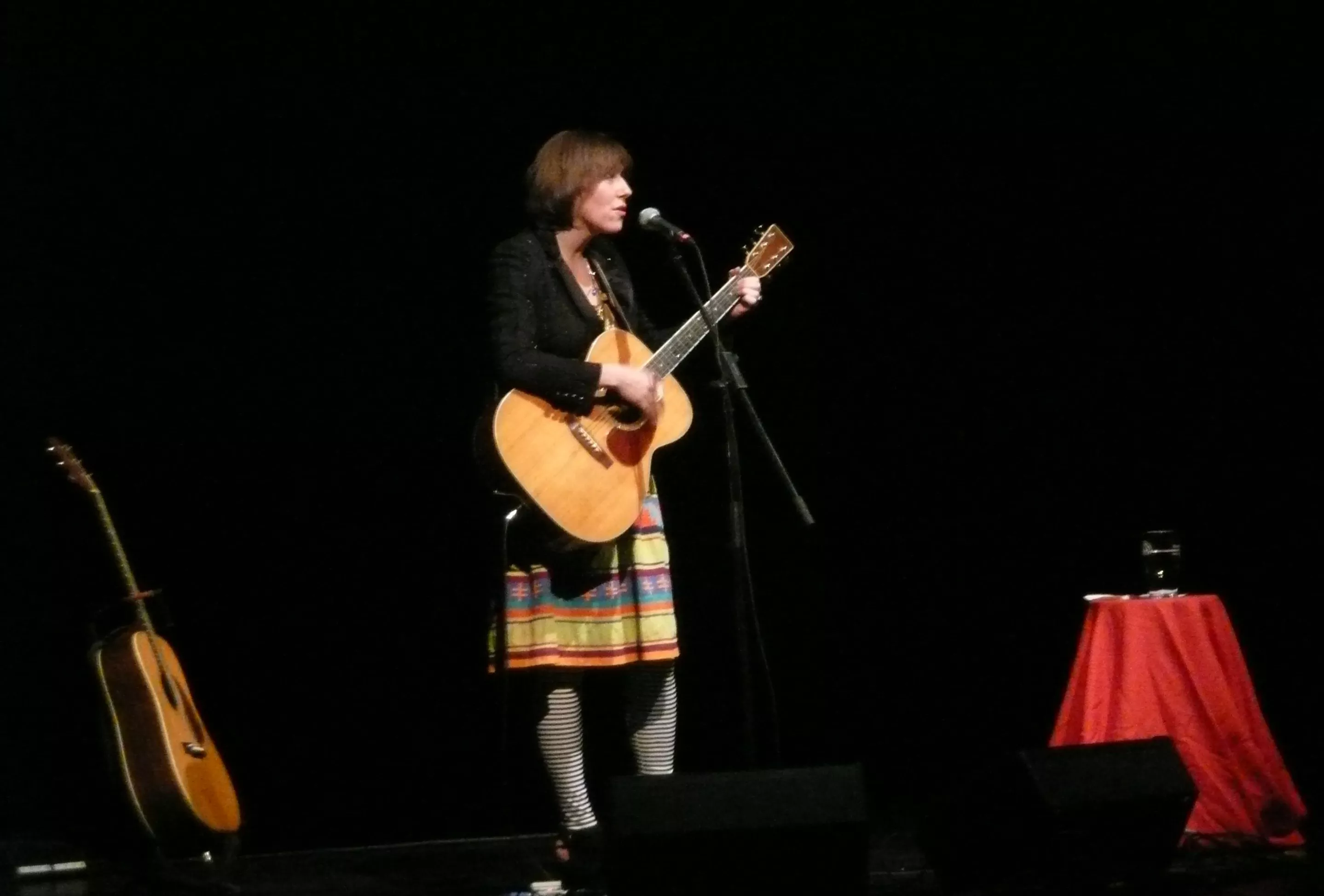 I sat really far away from Martha Wainwright.
After missing Martha's encore and high-tailing it to Eyelevel where I once again caught only the end of Jenny Berkel's set. It was once again beautiful. And then, once again, she put on that awesome fur hat. Accessories aside, the gallery was pretty full and made for a lovely atmosphere (more shows here please!)
We ran through puddles over to the Company House where Andrew Sisk was having his CD release and being extremely funny. I don't think I've ever laughed as hard at folk show before this night. Quiet music and roaring laughter: it's a winning combination friends, don't forget it. Sisk played some beautiful tunes from his new record Treelines, and some old favourites from his former band Share. Again, the Co-Ho was absolutely packed. Way to own your status as perpetually soaked Haligonians, Halifax.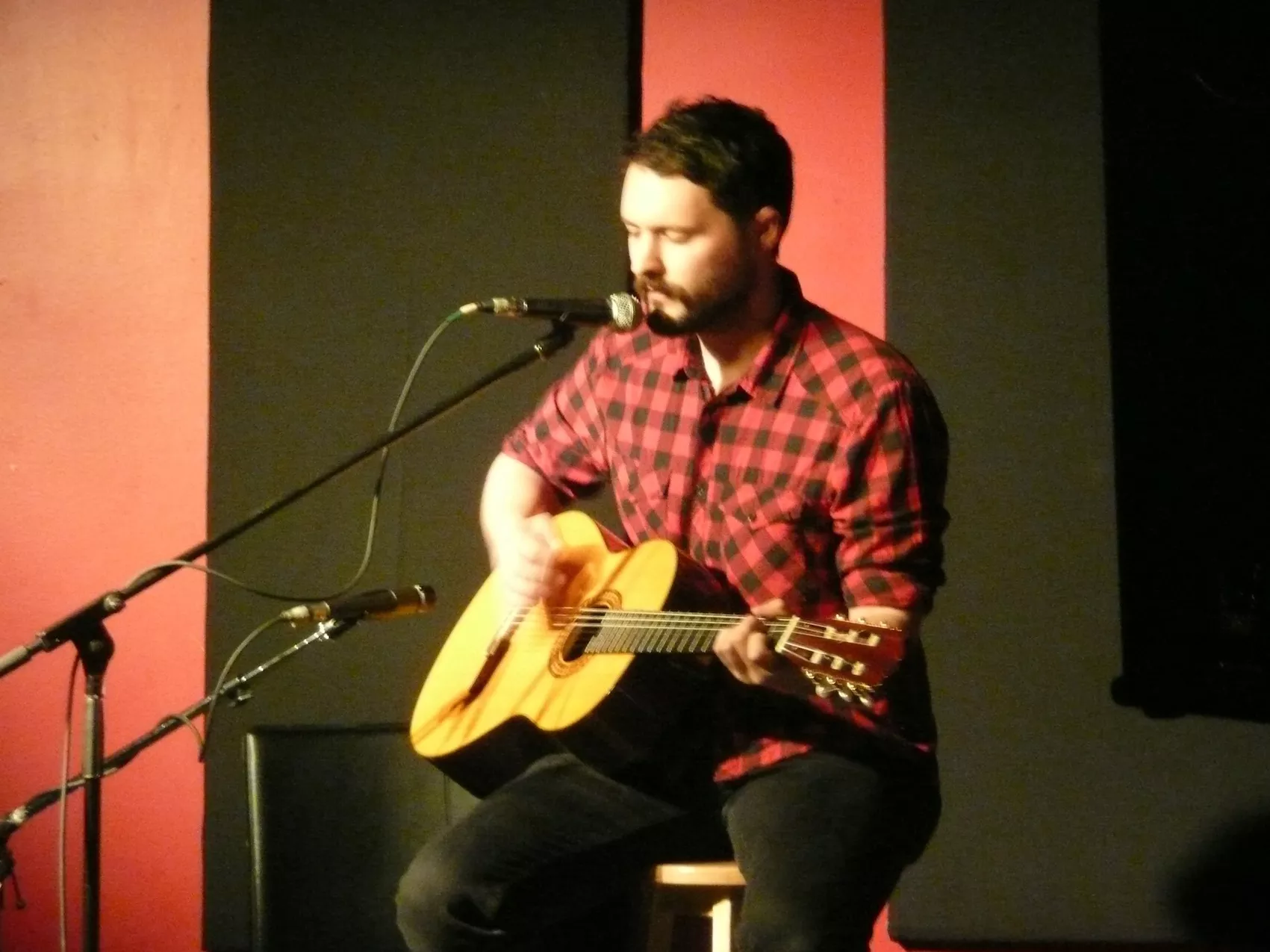 Andrew Sisk looks more serious than he is.
Later on Ms. Wainwright showed up for some dinner, sat at the end of the bar and no one that I was with had the balls to talk to her. Then Bush's Glycerine played and it seemed to be the right note to end on.
I leave you with this, which Martha killed last night.