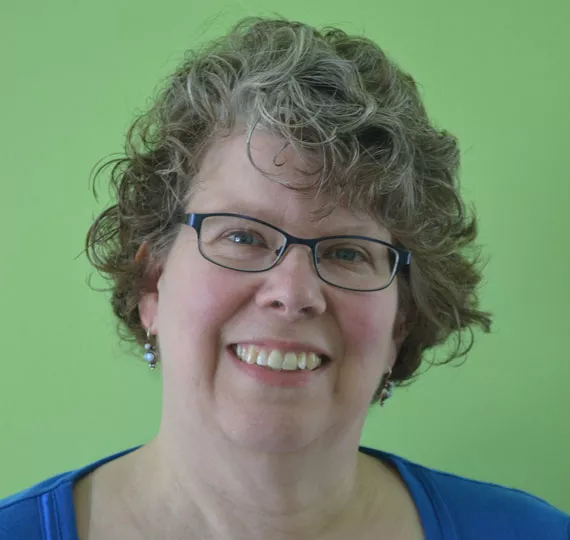 Carolyn Guy is the executive director of the Atlantic Publishers Marketing Association which also publishes Atlantic Books Today. She has worked in the book industry in Nova Scotia for over 25 years.
In 2014, the McNeil government commissioned Laurel Broten, a former Ontario MPP, to review Nova Scotia's taxes. Her review, entitled Charting a Path for Growth and completed late in 2014, made many recommendations including the removal of the POS rebate of the provincial portion of the HST on books. When the HST was introduced in 1996, many people fought to get this POS rebate and yet we are facing the same fight again.
Books are not luxury items. Like food and children's clothing, they are essential and key to the education, well-being and welfare of citizens. They are the vehicles of knowledge, information and self-determination. If Nova Scotians are to be educated and healthy, they need to have access to the essentials of life, tax-free. The Public Health Agency of Canada advises that literacy and education are key health determinants. Books foster literate, educated and competitive Nova Scotians and, books written and published by Nova Scotians create jobs and revenues from export sales while fostering growth.
The Conference Board of Canada says that 50 percent of Nova Scotians do not have the literacy skills they need and this is detrimental to our economy. Increasing the tax on books effectively makes them less affordable, causing fewer to be purchased and this in turn will further impact our literacy rates. Nova Scotia's Action Plan for Education 2015 made early literacy a priority. Taxing books seems contradictory to that objective. Making reading material less affordable flies in the face of everything the department of education is attempting to accomplish by making literacy its number one goal.
And yet, a one percent increase in the literacy rate would increase Nova Scotia's GDP by $587 million. Studies show that investing in literacy has a 241 percent return on investment. The message from the province is confusing: Let's get more money by taxing books at a higher rate, says one department, and let's improve early literacy, says another. The government of this province needs to ensure that literacy is a priority and that all Nova Scotians have access to affordable books.
Children's books produced in Nova Scotia cost more than those which are mass-produced and sold by the multi-national publishers. Smaller print runs for a smaller market put Nova Scotia publishers at a disadvantage, but many consumers are willing to pay more to see their heritage and the region's history reflected in the pages of books. The addition of the provincial portion of the HST may change that as families become more price conscious.
Should the tax review be accepted, not only would Nova Scotia be the only province in Canada to have more than the GST on books, but it would also rank near the top of the list of those places which tax books at a high rate. Only a handful of places would be higher.
One of the goals of the One Nova Scotia Report is to increase post-secondary education and training for our youth. For students in Nova Scotia, applying the HST means additional costs on all textbooks. It undermines our efforts to be competitive with neighbouring provinces where books only have the GST added. This could mean that students in Nova Scotia will pay $230 for a textbook that in other jurisdictions would cost $210. In this instance, the HST creates an additional burden for young people already challenged to make ends meet with ever increasing tuition fees.
Charting a Path for Growth states, "The review and recommendations above draw heavily on the insight of leading experts and positive experiences in other jurisdictions. While this is reassuring, common sense will take us to the same place." Dispensing with the point-of-sale rebate on books will hurt this province and the only common sense thing to do is to maintain the rebate.