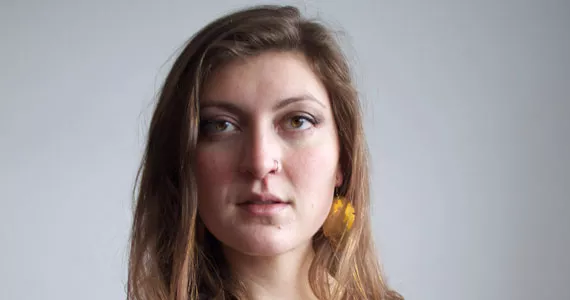 Ingrid Gatin finds inspiration in simple things
Meet Ingrid Gatin: If there was ever a Canadian equivalent of indie pop icon Fiona Apple, in regards to her openness with experimental music, strong vocals and lyrics that confront the soul, Ingrid would be her. This nomadic darling hails from Winnipeg, but fell in love with the rocky east coast when she was an artist in residence in Sackville, NB last year.
"It's such a great town for music and art," Gatin says. It was there she met Corey Isenor, who she'll be performing with, along with Sockfoot, at The King's Chapel this Sunday.
"She's friendly, cheerful and has a warm and welcoming personality. Her music is similar in that way," says Isenor.
Whereas Isenor's music mostly incorporates well-known instruments like guitar and banjo, Gatin features an oddball instrument in her work---the accordion.
"I was exploring different kinds of music and the music I wanted to make a career of six years ago," Gatin says. "I was into busking, and I noticed that a lot of my favourite bands had at least a track or two with accordion, if not full-time accordion. Even though it seemed crazy and challenging, I decided that these were two things I could get behind. So I bought one."
It's this kind of outgoing behaviour that draws people to her music; she transforms simple melodies into mini journeys of harmony.
"I take my inspiration from other music that I listen to, from life, to love and love lost," she begins modestly. But the list branches out to doing yoga in the woods and swimming in the lake.
"And talking to my grandparents," Gatin says. "They always remind you of what's important."
Ingrid Gatin w/Corey Isenor, Sockfoot, Sunday, May 20 at the King's College Chapel