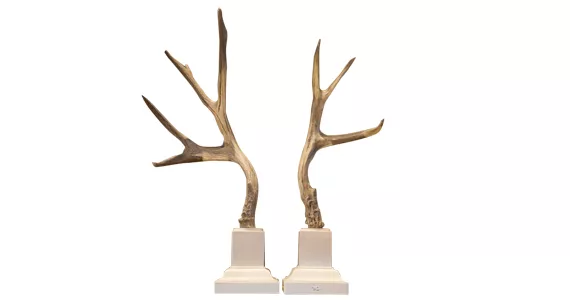 Kevin Muise Interiors, 2063 Gottingen Street, 405-8455
Lazy Susan buck antlers $180 Put this pair of weathered resin antlers on a pedestal and bring a little natural beauty (and a hint of your wild side) into any room.
---
Trunk Studio trunkstudio.com and J&R Grimsmo, 1533 Barrington Street
The Station Chair $1950-2150
Local designer Jess Tasker looked to the true north strong and free while designing this solid walnut and birch chair. Upholstered with 100 percent virgin wool or Kvadrat wool-blend from Denmark, this seat's pretty much the equivalent of a warm hug.
---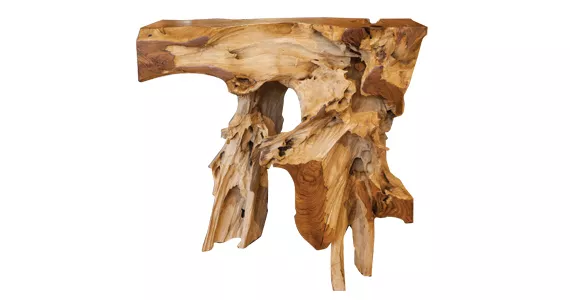 Attica, 1566 Barrington Street, 423-2557
Phillips console $1,750
Go back to the wilderness by making an eco-statement with a one-of-a-kind teak root console. Rustic but clean and modern, it's perfect living room material.
---
Statement Modern Furnishings, 2534 Agricola Street, 455-0442
Cow hide rug $695 Each of these 100 percent natural, full skin hides are unique in colour, ranging in size from 37 to 43 square feet and backed with suede. Just think about how sexy you'd look sprawled out on this in front of the fireplace!
---
31 Westgate, 2698 Agricola Street, 457-3131
Ralph Lauren Beckford table lamp $1,100
We've got a fever for this leather-wrapped, faux-zebra table lamp. With this at your side, its like every day's a safari. But a very sleek and fashionable one.
---
London Loft, 1869 Upper Water Street, 404-3844
Cowhide ottoman $229 (brown) $695 (black and white)
Kick off those cowboy boots and rest your tired tootsies on this quilt-patterned, cowhide ottoman from London Loft. Unique and yet neutral enough to compliment many colour schemes, this statement piece is a little bit country and a little bit rock and roll.