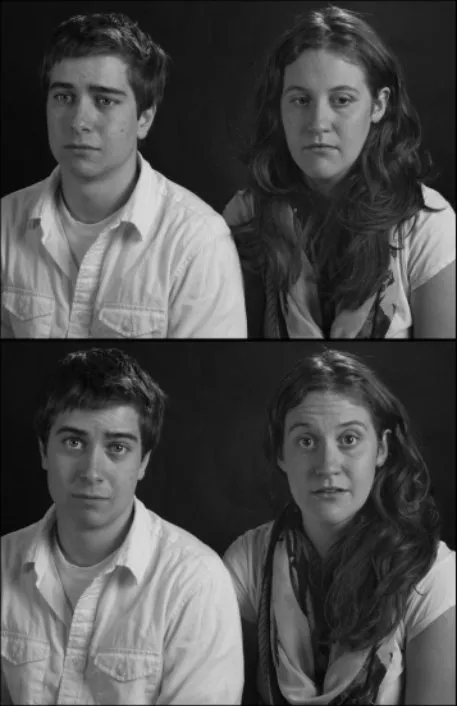 Like most good (and bad) ideas in Halifax, we came up with ours after a long night at Tom's Little Havana.
We were partway through theatre degrees at King's and Dalhousie and decided we could start a theatre company. The conversation went something like this:
Liz: "We could do this. I'm serious."
Griffin: "I'm serious."
Liz: "No I'm actually serious."
Griffin: "No, for real, I'm serious."
Liz: (Hits Griffin in the stomach) "I'm seriously serious!"
Griffin: (Vomits) "Me too!"
Both of us had experience with (KTS) and elsewhere, and for whatever reason thought we were competent enough to make our own theatre.
We were wrong.
About the competence, anyway. But we setup a rudimentary business plan and wrote a mandate – ours was to be a small, comedic company creating original work and producing sincere interpretations of funny plays. Thinking we were clever, we named ourselves Wit's End Theatre, which has proven oddly prophetic. Last August we selected plays we wanted to produce, drafted friends to help us (for free), and spent what little money we had staging a double-bill of very funny plays by American playwrights David Ives and Christopher Durang. We called it An Evening Out with Wit's End Theatre, and came out of the process with some real money in our pockets! In fact, the show got a few laughs and was thus deemed thoroughly, satisfyingly mediocre.
After a year of riding such an overwhelming high, casually mentioning our theatre company, and hoping nobody would actually ask us about it. – and finishing up our degrees on the side – we've set our sights on breaking into the highly lucrative world of Canadian theatre.
Over the next few weeks we'll post here the many highs and lows of trying to jump from amateur to professional theatre in Halifax. We'll keep you up to date about writing, producing, casting, and fundraising; we'll share opinions, photos, and maybe even excerpts from upcoming plays.
We heard recently that a grant we'd applied for didn't come through, so to start, we've put together the following guidelines for how to be as wildly successful as us:
1) Write a play.
2) Apply for a grant.
3) Get turned down.
4) FUUUUUUCK.
5) Blog for the Coast.
And that's about as far as we've gotten so far.
With Love,
Liz Johnston and Griffin McInnes
To see the Coast's review of An Evening Out with Wit's End Theatre, click here.
To see more about Liz and Griffin, see: http://www.witsendtheatre.ca/