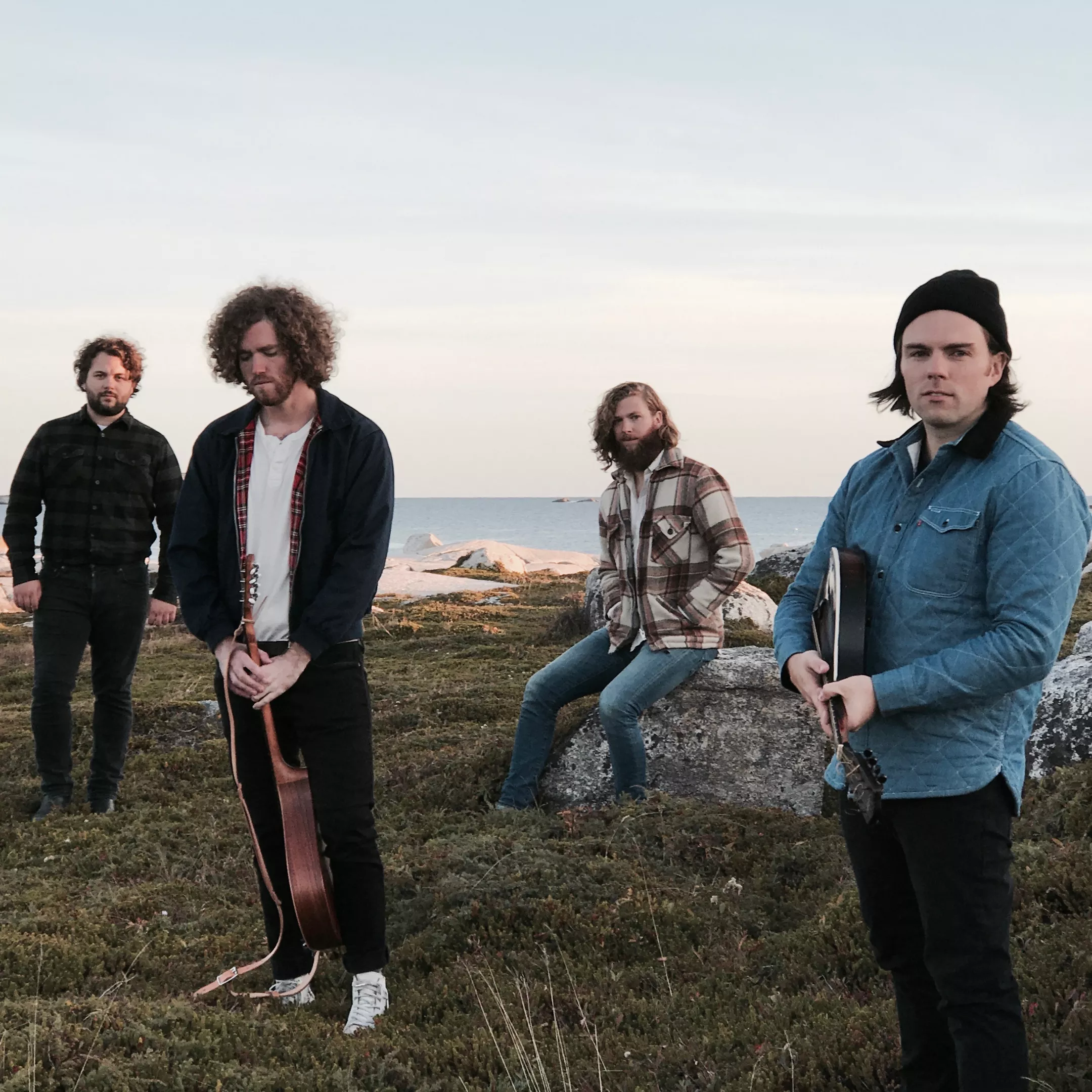 Villages w/Laurenn Marchand, Sarah Jane Scouten, Justin Rutledge
Thursday, January 19, 7:30pm
Timber Lounge, 2712 Agricola Street
$20

"We didn't want anything to do with it," says Matt Ellis, who sings and plays guitar in Villages and grew up in Cape Breton. "Our siblings played the fiddle or the pipe—we wanted to play something loud. But it's in you, man. You can't escape it."
That's how Ellis ended up fronting his own traditional band, along with his brother Travis, Jon Pearo and Archie Rankin, a group of men you may also know as the excellent rock band Mardeen (or as Ellis puts it, "all the same crew"). That band, a longtime local favourite known for ear-hooking melodies and high-octane live shows—Mo Kenney's 2014 hit "Telephones" is a Mardeen original, from its 2008 debut—began writing acoustic-based, trad-leaning songs a few years back. Less stomp-shout, more swaying-sing-along. Last November, Villages was the hot ticket at Nova Scotia Music Week and production has begun on a full-length album. (The single "Hymn After Hymn," produced by Joel Plaskett, is up now at thebandvillages.bandcamp.com.)
"In this style of songs, the story is as important as the melody. We're not trained at all, it's in the air," says Ellis. "It's kinda like, why not? There are two sides of me that are so fun to express. There's no one thing that I'm proud of or not proud of. But there's this side of us that we feel is important."
The rollicking folk of Villages and driving power-pop of Mardeen are so distinct, genre-wise, that the quartet has no problem moving between them in terms of writing or performance, pursuing both projects with equal focus and fervour. Mardeen's fanbase and indie points do transfer somewhat, making for a Celtic band that's cool to like. "We have your approval and we have our parents' approval," Ellis says. "It's nice to be either getting people interested in this kind of music—that are our age—and to honour the people that inspired us." This week's IDOW show will offer a preview of the album currently in progress in Ellis' basement, and there'll be no confusing it for a Mardeen show. "It's a very obvious thing that when the melody comes to me," he says, "if it's full of salt water—oh, that's Villages."