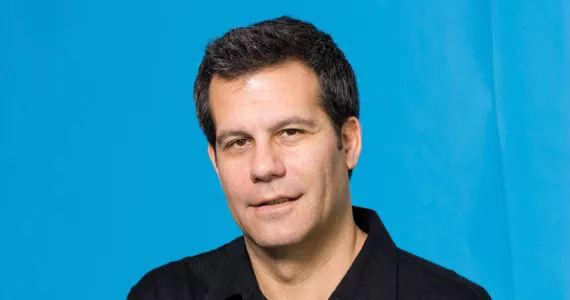 Fred Morley compared Halifax to his childhood in a phone call on Monday. "We're like one of those kids, maybe we were all accused of this at some stage: 'He's not working up to his full potential.' I don't think that we're living up to our full potential in Halifax and I think we can find some ways to do that."
Morley is the executive vice-president of the Greater Halifax Partnership. On Wednesday and Thursday, May 23 and 24, he'll be overseeing the GHP's first Halifax State of the Economy Conference. "We are, and will be for the foreseeable future, the economic engine of Nova Scotia, so we kind of should be living up to our potential."
For the last few months, Morley has been building the Halifax Index, a review of the economy that spans shipbuilding, immigration, sustainability and more. Inspired by Silicon Valley's method for economic review, the index will be presented on Thursday morning and be the basis for conversation at the conference.
Morley says the depth of engagement and analysis at the conference is different than anything that has ever been done in Halifax. "It's not just pure growth, pure economics. We're also looking at a lot of other issues that are very important to us. And all of these things relate together. You can't have just high economic growth. You also have to have affordability, you need safety."
The conference keynote is celebrity economist Richard Florida, coiner of the term "creative class"---workers who are innovative, creative problem-solvers. "In Halifax, more than 69,000 workers make up the creative class," says Florida in an email. "A community's ability to attract and retain top talent is the defining issue of the creative age."
All motivated Haligonians, creative class members or not, are welcome to attend the conference. If participants are ambitious and united, Morley believes that they could address pertinent questions like, "Do we really understand the value that the universities bring to Halifax?" or "How can we get density bonusing into the regional centre?"
"That would be ideal," says Morley, "to see real movement come out of the meeting. Short-term movement and long-term focus. That would be pretty cool."