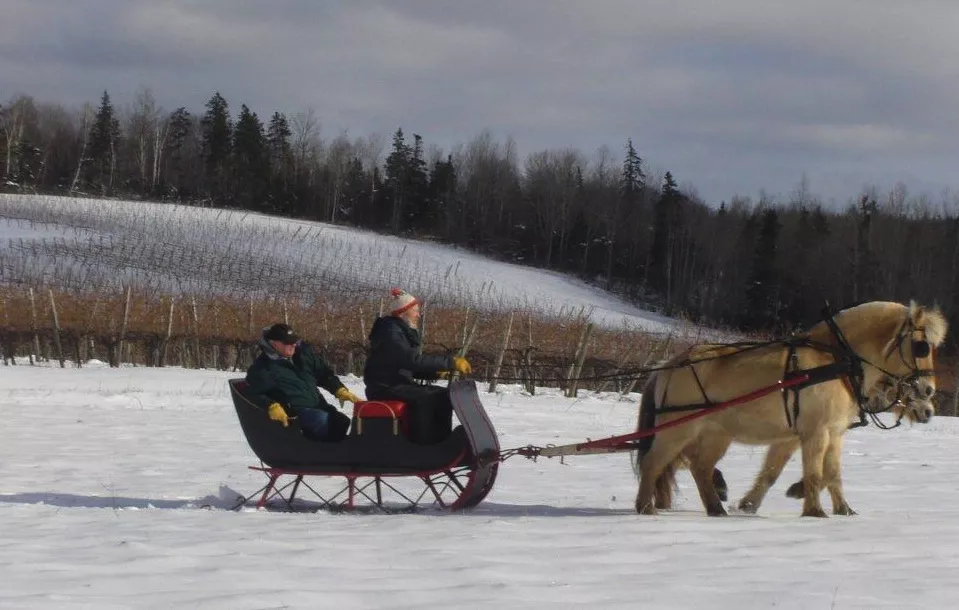 Clip clop your way through Avondale Sky's vineyards
It feels like we whined about winter a lot in January. With February comes the oppourtunity for another, much more gratifying type of wining, though. Cue Nova Scotia Winter Wine Festival, two days of celebrating the province's internationally enjoyed bottles, tasty eats and how the Annapolis Valley has the ability to make every season look great.
The fest was scheduled to hit the valley this weekend, but due to impending doom in the form of snow (please, no!) the event is going by its scheduled weather dates February 16 and 17. So, next weekend, be sure to hop on that crazy carpet, take a snowshoeing tour or a sleigh ride, warm yourself by the fire, snack on some sushi...all with the good company of Nova Scotia's finest wines. After a weekend of snowstorm hibernation, you'll definitely need to get outta town and check what's on the go at participating wineries . Find full event details at winesofnovascotia.ca, and then good luck picking just one.