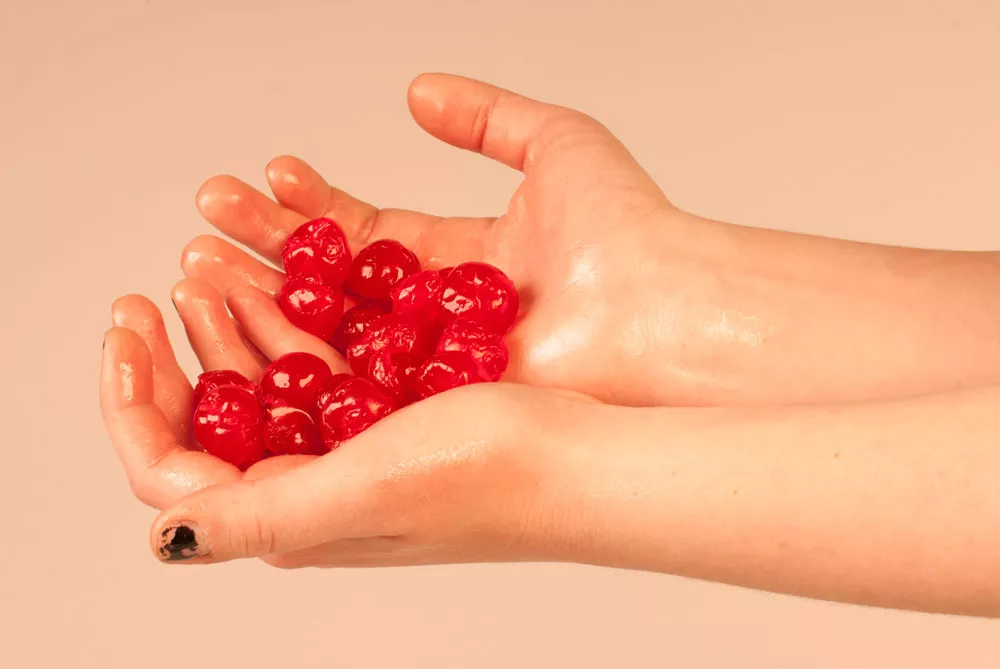 Jayme-Lynn Gloade is serious about her art and her culture. She organized the first Aboriginal Collective at NSCAD and they recently held an exhibit, Aboriginalities at the Anna Leonowens Gallery. Gloade's contribution was a series of four photographs. Her series, titled "The 8th Movement," represents Mi'kmaq legends through portraiture. A boy wearing a bear skin, a girl with antlers, a woman applying black mud to her face and a woman cradling rabbit fur–each image corresponds to a legend about the meaning of home, the power to survive, mourning and sustainability, respectively. Gloade notes that she was influenced by her 19th-century art class and the way those artists represented mythology. "I was trying to make different cultures have a conversation," she says.
Gloade explains that often the Aboriginal themes in her work are deliberate but sometimes they occur accidentally. "Sometimes my work comes out with some Aboriginal theme when I didn't even mean one," says Gloade. She sees her creativity as a compulsion she doesn't always understand. "For me a lot of photos are about having an itch," she says. "If you have a picture in your head you have to get it out, you just have to get it out of there. Sometimes you make the art and then you find out exactly what it's about."
Gloade has been working toward being a photographer from a young age. "When I was in grade eight I was like: 'I'm gonna be a photographer,'" she says. "Then I had to figure out what I needed to do to get into NSCAD."
Now that she's almost finished her studies she's learned more than she ever thought she would. She's taken countless photos, experimented with video and even made a lightbox to showcase one of her photographs. She's learned so much but she still has questions she can't answer. Gloade says: "Sometimes I ask myself: 'are you an artist who is an Aboriginal or are you an Aboriginal who is an artist?'"
View More of Jayme-Lynn's work:
https://jaymelynn-gloade.squarespace.com/
https://jaymelynn-gloade.squarespace.com/