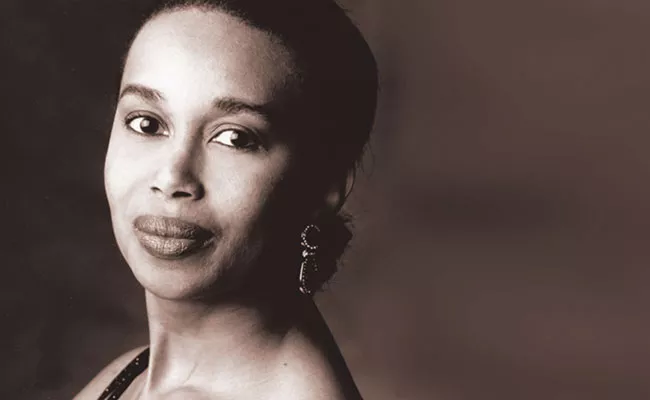 Jeri Brown Friday, July 13, 11:15pm The Carleton $20
Jeri Brown's singing is effortless. But make no mistake: Her position as one of jazz music's most acclaimed contemporary vocalists is the product of decades of hard work.
"It is essential that the story is clear," says Brown, who seems to hold her story with a mixture of pride and disbelief. "I'm not a typical person who woke up one day, had a voice, and families at church said 'Oh, she can sing!' You know, those are lovely things, but I did have training as a classical artist and I received academic, professional status with that."
Brown, originally from St. Louis, Missouri, is a renowned performer and academic—she taught for over 20 years at Concordia University, where she was a professor of music and directed the university's vocal studies program. Despite her posting in Montreal, she's lived in Halifax for years (her husband teaches at Dalhousie University) and will be appearing at the Halifax Jazz Festival's late night series at the Carleton.
Brown says her academic background allows her to approach jazz traditions like scat improvisation and covering standards from a different angle. And in tandem with her intensive classical training, she grew up surrounded by musicians—a sort of musical alchemy that she describes with reverence. She remembers her uncle, for example, as one of the most prolific trumpeters in St. Louis and says her family's basement was a sort of epicentre of Black American music in the city—listening in to visits from all-time greats like Miles Davis and Dizzy Gillespie became as normal as sharing a meal.
"I adored my uncle...and whatever they were playing, I would learn those licks," she says. "I acquired a taste for improvisation as a result of my childhood back then. I was surrounded with artists in my home because my grandparents were host to a lot of the Black individuals, Black Americans who were entertainers...That all inspired me to keep my eye open for that career, that career of entertainment and vocalizing in a non-classical way."
While her perfect storm of influences and inspiration was brewing, Brown was hard at work honing her knowledge and perfecting her technique. It's rare to find a performer so equally versed in the classics and the avant-garde—something that might seem almost paradoxical, like two opposing worlds. But watch one performance of hers and it all begins to make sense: From faithful covers of classic jazz standards to inspired moments of improvised scatting, Brown's vision is crystal clear.
Brown continues to push her own creative boundaries—this year alone, she's brought her standards performances abroad, performed a set of improvised jazz at Open Waters, and debuted her jazz opera "Vera's Lament" at Pier 21. But for her Jazz Fest appearance—where she'll be joined by Lukas Pearse, Holly Arsenault and Gary Steed—Brown says she plans on sticking to the classics.
"Those songs have continued—that's why they're called standards—they continue," says Brown. "People sort of still know, in all age groups, they've heard these things. Whether they've heard Frank Sinatra, Michael Bublé, Diana Krall, or if they were exposed to some of the older renditions.
"What I try to do is pump it up a little bit with a little different groove. And because I'm an improviser, I can always transform and change the melodies and everything."