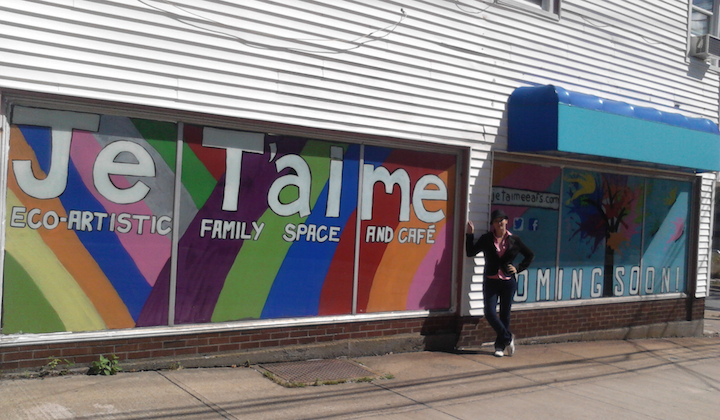 Alice Patterson's bright idea and bright windows
If home is where the heart is, Alice Patterson's brainchild, Je T'aime Eco-Artistic Family Space and Cafe, really could have moved in anywhere and been just fine. But she found her dream space instead, on the corner of Gottingen and Kaye streets (in the former Caribbean Twist location).
"I live in the area and my kids go to school here," she says. "I'm in love with the Hydrostone and north end."
Je T'aime's a family-focussed project that's been on Patterson's entrepreneurial mind since springtime. It isn't a daycare, or somewhere to dump your wee ones and drink coffee, but a place where kids and their caregivers can engage in creative projects and games—and engage with other kids and caregivers—with the added bonus of a cafe atmosphere, and organic eats.
"As a parent in Halifax I've been looking for it and needing it," says Patterson, who's been working with CEED to make it a reality. "I'm artistic by nature, and I strongly feel it has a great deal of impact on children, getting creativity flowing through their brains. I wanted parents playing with children."
Thrilled with the layout of the north end space (which is currently undergoing major renos), Patterson says every cafe table will have a window seat, leaving plenty of play space in the centre of the room. She aims to be up-and-running in October, and is planning a full weekend of grand opening celebrations, hopefully in time for Halloween.